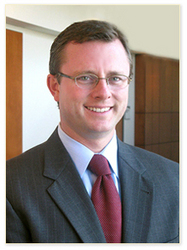 Bruising and swelling is minimal which makes for an easier recovery with both the tumescent and ultrasonic methods.
Atlanta, GA (Vocus) February 4, 2010
Diet and exercise helps get the entire body in shape, but it cannot reduce stubborn pockets of fat due to either lifestyle or genetics or a combination of both. The only way to get rid of these pockets is through liposuction. Atlanta residents benefit from the experienced and artistic hand of Dr. Connors as he contours and smoothes the body using either the tumescent technique or ultrasonic technique.
"Advances in liposuction techniques have really made it a safer and less traumatic event than when it was first introduced in 1974," says Dr. Connors. "Bruising and swelling is minimal which makes for an easier recovery with both the tumescent and ultrasonic methods."
One of the advances is the use of a micro-cannula which allows for tiny incisions. The smaller the incision, the less chance there is for infection and visible scarring. This tiny cannula can be used because of the introduction of the "wet" technique. It uses an injection of saline, lidocaine and epinephrine solution into the treatment site. It acts as an anesthetic and it also firms and swells the fat cells making them easier to remove.
The other technique uses ultrasound waves to melt the fat. This is very beneficial when Atlanta plastic surgeon, Dr. Connors, is treating an area that is dense and fibrous such as the male breast. By melting the fat, it easily moves around and through the fibrous areas and out through the cannula. This greatly reduces the trauma to the tissue and skin.
"Both methods offer fantastic results," says Dr. Connors. "But, not everyone is a good candidate for liposuction. I conduct a careful evaluation of each patient prior to the procedure to make sure it is the right treatment."
At your complimentary consultation, the patient should provide a comprehensive medical history so that Dr. Connors can evaluate and carefully plan his approach to your procedure. Conditions that are contraindicated for liposuction are blood disorders like excess bleeding or clotting conditions.
"Realistic expectations are also something I listen for during the consultation," says Dr. Connors. "Liposuction is not a weight loss method nor will it give you the body you had in your early twenties. What it can do is give you a smoother more contoured shape that slims your lines and makes your clothes fit better."
Following liposuction, Atlanta patients can be discharged home to recuperate for several days to one week. Most patients can return to work and resume somewhat normal activity within one week, though they may still have slight bruising and swelling and get tired a little bit easier. Compression garments need to be worn for a couple of weeks to help keep the swelling and bruising down. They can be worn underneath regular clothing, especially during the winter and spring months where they can be disguised. Within the first month, most of the swelling will be gone and you will be completely healed within two. With the ultrasonic technique, the recovery is even faster.
Board certified Atlanta plastic surgeon, Dr. John. P. Connors performs these procedures and others at the state-of-the-art, JCAHO accredited facility at The Swan Center for Plastic Surgery. At the Swan Center, Dr. Connors and the rest of the staff focus on safety and education for all patients to ensure optimal results.
###