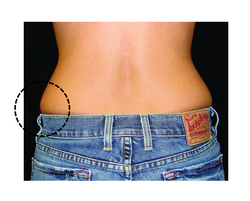 I perform four to five SmartLipo cases each week
Pittsburgh, PA (PRWEB) March 5, 2008
Dominic A. Brandy, MD, a Pittsburgh-based, board-certified cosmetic surgeon and founding medical director of The Skin Center Medical Spa, was featured in recent issue of The Pittsburgh Post-Gazette in an article titled, "New Forms of Lipo Let You Lose an Inch in a Pinch". The article follows one of Dr. Brandy's patients through the revolutionary SmartLipo™ treatment and reveals the patients' reaction to her newly sculpted body.
Dr. Dominic Brandy has long been considered an innovator in the field of cosmetic surgery, first by pioneering some of the most effective techniques in hair restoration and then by developing the revolutionary QuickLift™ procedure. He is always searching for new minimally or non-invasive rejuvenation technologies and treatments to bring to The Skin Center Medical Spa. "I perform four to five SmartLipo cases each week," said Dr. Brandy. "SmartLipo is a popular treatment for people wanting to reduce small pockets of fat that do not respond to diet and exercise. This treatment is appealing because it eliminates stubborn fat from problem areas like the abdomen, upper arms, flanks, hips and thighs without the downtime and recovery typically associated with traditional liposuction."
SmartLipo™, or laser liposuction, is a minimally-invasive body contouring treatment that utilizes a laser to quickly melt stubborn areas of unwanted fat on the face, neck, arms, back, abdomen, hips, thighs and knees. Unlike conventional liposuction, SmartLipo™ quickly liquefies fat so it can easily drain or be absorbed by the body's lymphatic system where it is flushed naturally from the body. A unique benefit of SmartLipo™ is that it promotes skin tightening through thermal heating and tissue coagulation, something traditional liposuction cannot do.
The Skin Center Medical Spa specializes in medical-grade aesthetic procedures designed to improve a person's appearance with little or no downtime. Offering the most sought-after facial rejuvenation treatments on the market including BOTOX® Cosmetic, wrinkle fillers, gentle laser treatments like the Fraxel® and Palomar™ Fractional Lasers, chemical peels, microdermabrasion and laser hair removal, The Skin Center Medical Spa is the foremost authority in advanced age-defying skin treatments.
Dominic Brandy, MD, is a board-certified cosmetic surgeon with over 25 years experience performing various aesthetic procedures. Dr. Brandy is a former instructor in the fellowship program at the University of Pittsburgh School of Medicine's Department of Dermatology and serves as medical director for The Skin Center Medical Spa with locations in Pittsburgh and Columbus, Ohio.
To view the entire Pittsburgh Post-Gazette article, visit SmartLipo Pittsburgh Post-Gazette Article.
###