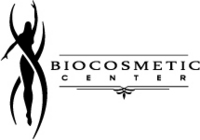 Phoenix, AZ (Vocus) March 31, 2010
BioCosmetic Center cites a study recently published in the scientific journal, Dermatologic Survey, that indicated that office-based liposuction is drastically safer than hospital-based liposuction.
While liposuction is noted as one of the more dangerous cosmetic procedures (survey conducted by The American Society of Plastic Surgeons (ASPS)), fatality numbers for liposuction procedures performed in an office location rather than a hospital reported zero fatalities during the surveyed time period 1995-2000.
Eric Jantze responded, "The latest technology enabling patients to take advantage of SlimLipo is both safer and more effective. Not only does the targeted laser melt specific areas of fat with less pain and recovery time, but it actually tightens the skin while many patients head back to work the next day without a problem."
Dermatologic surgeons perform more than one third of the liposuction procedures in the United States (Physicians Insurance Association of America). The largest chunk of the remaining procedures performed in the United States were performed by plastic surgeons.
BioCosmetic Center offers all inclusive, personalized programs to aid individuals in obtaining their physical and emotional goals. Programs can include any of the following: liposuction, botox, weight loss, scar removal, bio-identical hormones, dermal fillers, acne treatment, laser hair removal, etc.
To get further information on BioCosmetic Center or current standards in the industry get in touch with Eric Jantze:
Contact: Eric Jantze
Company: BioCosmetic Center
http://www.biocosmeticcenter.com
Phone: 602-684-7831
# # #