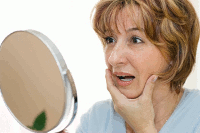 we are finding many purchasers fear the loss of their job to someone younger or healthier.
Tampa, FL (PRWEB) November 21, 2011
Could the Face and Fat index replace the lipstick index as the actual indicator of the current economic and employment outlook in the US? In the 2000's Leonard Lauder came to the conclusion that lipstick sales could be used as an economic indicator, showing that purchases of cosmetics (especially lipstick) demonstrate a tendency to be inversely proportional to economic health. Lauder believed that women substitute more expensive purchases like clothing and hard goods for lipstick during economic downturns. The lipstick theory was debunked when lipstick sales failed to generate a statistically significant relationship to the ups and downs of the economy after the 2000's.
But Russell Bly, Chief Operating Officer with Liberty Health Network, LLC (LHN) believes his Face and Fat index says a lot about the employment outlook. He explains "We have the data. Although we have close to 100 different products and services in inventory, we are seeing an explosion in the sales of our Beau Visage Facelift Without Surgery At Home Facial System and our Weight Loss Plus and Slim EZ products. The increased sales are especially noticeable in our direct sales channels like Amazon.Com and Google Checkout."
"From a purely statistical point of view, we can track the sales increases in lock-step with the unemployment rate over the last 24 months. In speaking with our customers we are finding many purchasers fear the loss of their job to someone younger or healthier, supporting our analytics. Surprisingly to us, both Men and Women are purchasing our Facelift Mask with a number one priority of looking better at work. And since the attempts to overhaul health care, we've seen brisk sales in weight loss supplements. Customers are telling us that they are not only concerned about their appearance, but concerned about employers increasingly looking negatively at overweight employees due to increased health risks and health insurance liabilities. It's great when people just want to feel better about themselves. But with these two products, our internal research indicates many purchases are being made out of concern. Fear is a powerful motivator." Says Bly.
While LHN offers two powerful products for looking better and losing weight, ultimately the consumer will decide why to purchase. For now, it seems purchases correlate in large part to the jobs outlook. For many consumers, it really is the economy.
About Liberty Health Network, LLC.
Liberty Health Network is one of the nation's leading Direct and Internet Marketing companies with a state-of-the-art Global Distribution facility in Tampa Bay, Fl. For 12 Years, the Liberty Health Network name has been synonymous with high quality Mortechem-Free Nutritional Supplements, Skin Care and Web Applications.
Liberty Health Network distributes products and services Internationally. Businesses or Individuals interested in distributing Liberty Products or requiring more information should contact Chief Operating Officer Russell Bly at (813) 774-8191. The statements made on this website have not been evaluated by the Food & Drug Administration. These products are not intended to diagnose, prevent, treat, or cure any disease.
###