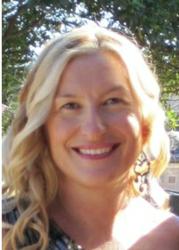 In designing Liptails, I have combined two of my favorite things - lip gloss and cocktails
(PRWEB) September 15, 2011
Lip gloss has taken on a whole new shine with the launch of a new high-end, low-cost product, Liptails, by an innovative Australian company, Sheigo. By combining the goodness of shea butter and the flavor and fragrance of cocktails (without the alochol), Liptails is lipgloss for grown ups.
Liptails carry the lip-smacking flavors and names of popular cocktails, including Pina Colada, Strawberry Daiquiri and the sophisticated Cosmopolitan. The flavors have been specially selected and formulated by Liptails creator and cocktail lover, Karolina Maksimov.
"In designing Liptails, I have combined two of my favorite things - lip gloss and cocktails." explained Mrs Maksimov. "But creating a premium product was paramount - which is why I elected to use shea butter as a key ingredient."
Better Shea Butter
Mrs Maksimov believes that it is the shea butter content that makes Liptails a stand-out in the lip gloss market.
Shea butter is a natural moisturizer that is often found in lip care and general skin care products, from body lotions to scar repair creams. It is included in Liptails to help repair the lips and to aid lip skin cells in retaining moisture.
Made from the nuts of the African Kaite Tree, shea butter is comprised of essential fatty acids, including oleic, stearic, linoleic and arachidic. It also has naturally occurring vitamins A and E, which nourish and help to heal the skin.
"Shea butter is a perfect base, but we have taken lip care even further with the inclusion of jojoba oil and beeswax." explained Mrs Maksimov. "And it was important that we avoid any parabens, which are often found in budget products."
Liptails are available in ten fun flavors, and come in neat purse-sized pots. Because they do not contain any alcohol, they are suitable for all ages. They are ideal gifts for friends, wives and girlfriends and with thoughts moving towards Christmas, they make excellent stocking fillers.
To learn more about Sheigo's Liptails lipgloss, visit http://www.sheigo.com.au/liptails
About Sheigo
Sheigo is 100% Australian owned and operated, and was developed by Karolina Maksimov. After 3 years of product development and testing (on friends and relatives - not animals!), in 2011 Sheigo launched Liptails to the world.
The Liptails formulation contains premium ingredients with the taste and flavor of cocktails, without any alcohol.
To order online, for current stockists and wholesale enquiries visit http://www.sheigo.com.au/liptails
###