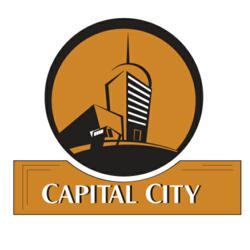 Most people pay more attention to their Facebook and Instagram feeds nowadays than they do to websites
Atlanta, GA (PRWEB) January 22, 2013
Instagram, a free app available for both Android phones and iPhones, has taken the social media world by storm. While the app is intended for quick, immediate sharing, businesses have jumped on the bandwagon to visually engage consumers, allowing them to "window shop" and see, at a glance, new and available products. Atlanta liquor store Capital City Package recently added the app to its social media marketing platform, in addition to Facebook and Twitter.
The image-based social media combines the best of both Facebook and Twitter by visually engaging customers, or "followers", with pictures that utilize a variety of fun, retro-style filters. Users can add brief descriptions and hash tags, as well as commenting and sharing. In addition, Instagram allows immediate sharing with multiple social media channels –photos can be simultaneously shared with Facebook, Twitter, Tumblr and Flickr.
As more and more consumers turn to social media not just for sharing but for news and promotions, businesses must supplement their websites with robust and responsive social media profiles. "Most people pay more attention to their Facebook and Instagram feeds nowadays than they do to websites," says Capital City marketing and sales manager Larry Kantrowitz. "We decided social media was our best form of marketing."
According to the 2012 Social Media Marketing Industry Report, 43 percent of people aged 20 to 29 spend more than ten hours each week on social media sites and 85 percent of businesses that have a dedicated social media platform as part of their marketing strategy reported an increase in their market exposure. The expansion is paying off for Capital City Package: "We just had our first ever annual white wine sale on January 5 and we used our social media outlets to market that event," says Mr. Kantrowitz. "We had a great turnout!"
Capital City Package was established in 1968. There is a certified wine specialist on staff to help customers select the best wine from a newly renovated and expanded collection. Capital City Package carries craft beers and a superior selection of liquor, to help customers stock a home bar or plan parties and special events. Located at 784 Collier Road, NW in Atlanta, Georgia, Capital City Package is open Monday through Saturday. To read more about Capital City's selection or sign up for the promotional newsletter, visit capitalcitypackage.com.