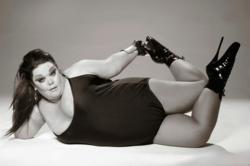 (PRWEB UK) 30 November 2012
Emmerdale actress Lisa Riley has dropped an incredible 3 dress sizes since participating in Strictly Come Dancing since September 2012. She has told news papers that she has not taken part in the show to lose weight and that as a result, many of her costumes have been too big for her.
Pam Game from gym equipment supplier Gymkit UK has said "this is good evidence to show that the best way to lose weight is to combine a healthy diet with exercise instead of relying on diet alone". It's nearly December and a combination of cold, dark nights and Christmas turkey will probably result in most of us gaining a few pounds. "I tend to do less and less exercise during the winter months" said Tom, IT Director at Gymkit UK, "It's too cold to go running and recent flooding has prevented me from getting to my local gym". So if lucky enough to have the space, perhaps a home gym is the best way of ensuring that you keep training as well as saving you money by avoiding increasing gym membership prices.
Gymkit UK are celebrating their eleventh year in providing refurbished gym equipment on a retail and commercial basis. They have found that more and more of their customers are those that are buying gym equipment for use in the home. In fact, they even have gym equipment on site that can be used by staff members during breaks. They sell a wide range of functional training equipment as well as inversion tables to cater for those with injuries. They make it possible for people to purchase affordable gym equipment as well as providing advice on how to use it so that it is safe.
If you are an individual or business looking for commercial gym equipment for sale then Gymkit UK can find the equipment to suit any requirements. Freephone now on: 0845 86 99 298 to speak to a member of staff, or click here to visit our website.