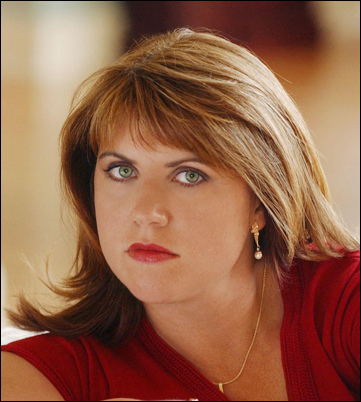 A straightforward police procedural [that] mixes with a horrific kidnapping tale for a highly satisfying result.
North Conway, NH (PRWEB) December 5, 2006
What kind of writer invites readers to "Kill A Friend, Maim A Buddy?" Avid readers of New York Times bestselling mystery and suspense author, Lisa Gardner, know that while Gardner may not look like the dark, twisted type, she has her macabre side. On her website, http://www.lisagardner.com, readers can enter the "Kill A Friend, Maim A Buddy" online sweepstakes and nominate a friend, family member, coworker, boss, fellow mystery lover -- or even themselves -- to be the Lucky Stiff who meets their demise in Lisa Gardner's 2008 novel. The winner's nominee gains immortality, while the winning entrant receives a signed copy of the novel.
As devilishly devious as the sweepstakes may be, Gardner is quick to point out, "Kill A Friend, Maim A Buddy is meant as a harmless bit of fun. We ask that those entering the sweepstakes don't provide a physical description of the proposed Lucky Stiff or details about the manner in which they'd like to see the person die. It's a contest, not the starting shot at revenge -- or couples therapy." Entries will be accepted online at the Kill A Friend, Maim A Buddy Sweepstakes entry page until 11:59 p.m. ET, May 25, 2007, after which the winner will be randomly selected.
A monthly contest is also offered on the official Lisa Gardner website where readers can enter to win an autographed Advanced Reading Copy (ARC) of "Hide", Gardner's next book, due to hit stores on January 30, 2007. ARCs are considered highly collectible as they are subject to very small print runs.
"Hide" features Bobby Dodge, Boston PD detective and former Massachusetts State Trooper sharpshooter, who readers first met in Gardner's bestselling earlier novel, "Alone." "Hide" has already been selected as a Main Selection in Doubleday Book Club and Literary Guild and will be a Featured Alternate in Mystery Guild and Doubleday Large Print. In a starred review, Publishers Weekly called "Hide" a "first-rate follow-up to 'Alone'," commenting that, "Through expert use of red herrings, Gardner takes the reader on a nail-biting ride to the thrilling climax."
Gardner's most recent release, "Gone," which will be published in paperback on December 26, 2006, recently received a reviewers' pick award from San Francisco Chronicles as one of the best books of 2006. Chronicles reviewers call it, "A straightforward police procedural [that] mixes with a horrific kidnapping tale for a highly satisfying result." Within a week of its hardcover release in January 2006, "Gone" made the New York Times, USA Today, Wall Street Journal and Publishers Weekly bestseller lists. "Gone" features ex-FBI profiler Pierce Quincy and Lorraine "Rainie" Conner, who were also pivotal characters in Gardner's earlier novels, "The Third Victim," "The Next Accident" and "The Killing Hour."
Other mystery and suspense titles by Lisa Gardner include "The Survivors Club," "The Other Daughter" and "The Perfect Husband". Gardner also was one of thirteen bestselling female crime novelists who created "I'd Kill For That", the 2004 whodunit in the tradition of "Naked Came the Phoenix."
# # #