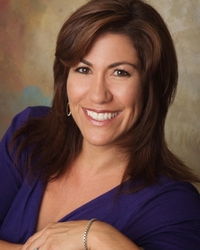 The Queen of Sales Conversion
La Jolla, CA (PRWEB) July 21, 2009
Speakers, trainers, coaches and consultants know that selling to their audience hasn't gotten any easier in these economic times. But, now, there is something they can do. Lisa Sasevich has found a proven formula for consistently creating a 6-figure launch no matter what the economy is doing. She's been using the 5-step solution for years and it still works, even now.
Lisa Sasevich, "The Queen of Sales Conversion," has the secret to generating thousands of dollars doing what you love using teleseminars when you use her results-driven marketing system. She says the preview teleclass is one of the least expensive (and most effective) ways to attract business and increase profits. Lisa created a seven-figure business in less than three years using teleseminars and The Invisible Close sales methodology that does all the selling for her.
"It all revolves around the preview teleclass," Lisa says. "You already know how to put on a successful teleseminar. I don't want you to miss the boat when it comes to generating sales. I can teach you to create a preview call that will triple your profits and consistently create five and six-figure launches."
Her teleseminar, 5 Simple Secrets to 6-Figure Teleseminars: How to make BIG FAST MONEY doing what you LOVE, is free with limited availability. When participants sign up, they'll learn to craft a winning preview call, create an irresistible offer proven to generate sales, and much, much more.
"I've built a 7-figure business in 3 short years applying what I know over and over again. And now I've got it down to a science! My simple formula works like magic. Not knowing this used to cost me thousands of dollars a month, but I'm going to teach it to you so you can quickly learn from my mistakes."
Lisa has an incredible record for success. Just ask her clients. Many of whom were stuck hosting the teleclasses with little or no results. That is, until they met Lisa.
Big Ticket Mentor Kevin Nations recently had a successful, 6-figure launch of his The Money Talk teleseries with Lisa, which led to over $1,000,000 of upsells just months later.
When Ali Brown launched her teleseries, Simply Irresistible she had nearly 200 people attend. At $500 a ticket, Ali and Lisa enjoyed great profits and continue to profit months later from the product they created in the process.
Why continue to work hard and spend big bucks looking for new prospects when you can simply close a greater percentage of the people you are already talking to?
Sign up for 5 Simple Secrets to 6-Figure Teleseminars: How to make BIG FAST MONEY doing what you LOVE, Thursday, July 23, 4 p.m. (EDT). Don't worry if you can't make the call, you can still sign-up to receive a free recording, http://www.theinvisibleclose.com/sixfigureteleseminar.
Lisa Sasevich, "The Queen of Sales Conversation," is the founder of the Invisible Close and the author of The Invisible Close, 97 Secrets Revealed. A dynamic consultant, speaker and trainer, Lisa delivers high-impact, low-cost, customized sales-closing strategies for turbo-charging entrepreneurs and small business owners to great profits. For information about her coaching and personal mentoring, business consulting or in-person workshops and sales training, visit http://www.theinvisibleclose.com.
###