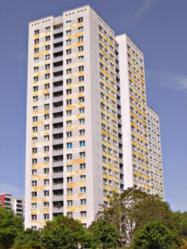 ListFinder is seeing an increase in demographic data available for renters in our database.
Evanston, IL (PRWEB) July 09, 2012
According to recent industry research, apartment renting is at an all time high with a vacancy rate less than five percent. ListFinder, an online mailing list search tool headquartered in Evanston, IL, finds that its mailing list data for apartment renters is increasing as less people are buying homes and condominiums, even though the cost of rent is at its highest rate in over five years.
"Renting is the increasingly popular choice as a result of the recession," says Larry Organ, CEO of ListFinder. "We are seeing an increase in demographic data available for these consumers in our database."
ListFinder's renter mailing list data includes, but is not limited to, the following:
Home and Apartment Renters
Wealthy Renters By State
Home and Apartment Renters With Children
Home and Apartment Renters in Connecticut
Renters are often looking to avoid the costs associated with home ownership such as mortgages and property maintenance. Direct marketers targeting these consumers promote products and services which appeal to apartment and house renters such as insurance, moving services, and more.
Marketing professionals seeking quality data can utilize ListFinder's simple search tool to find mailing lists in a variety of categories. Both consumer and business market lists contain email, telephone and postal data for these frequently enhanced files.
About ListFinder
ListFinder is an online, searchable database for list owners and managers where users can search by channel (postal, email or phone), keyword or list popularity. ListFinder's user-friendly search tool incorporates community feedback by use of ranking systems and social media. List managers and owners also have access to ListFinder's unique, free data card posting services.
ListFinder is based in Evanston, Illinois. The company was created in 2011 as a marketing tool for ConsumerBase LLC, a subsidiary of Organ Worldwide LLC.
Contact:
Kathryn Fallucco, Media Editor
ListFinder
http://www.listfinder.com