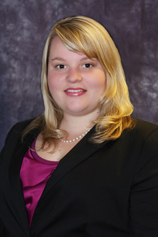 Cincinnati, OH (PRWEB) June 28, 2011
Freund, Freeze & Arnold, A Legal Professional Association, a Cincinnati, Ohio-based law firm, is pleased to announce the hiring of a new associate attorney in its Cincinnati office, Julie A Hein.
Ms. Hein received her juris doctor from Case Western Reserve School of Law following her undergraduate degree at the College of Mount Saint Joseph. After her first year of law school, she studied at the Institute for Global Justice, an intensive program in Utrecht, Netherlands, studying international comparative law and tax policy. While in law school, Julie served as the President of the Student Bar Association and received several accolades including the Case Western Reserve School of Law Leadership Award, the Outstanding Woman Law School Graduate Award, and the Diane Ethics Award.
Ms. Hein will focus her work at the firm in the following practice areas: bad faith, construction law, criminal defense, environmental and toxic torts, fire and theft casualty claims, insurance coverage, medical malpractice defense, pharmacy defense and premises liability.
She is a member of the Case Western Reserve School of Law Alumni Association Board as well as the Cincinnati Bar Association Young Lawyers Section. Ms. Hein has also actively been involved with youth services community organizations.
Freund, Freeze & Arnold is a litigation firm with offices in Dayton, Cincinnati and Columbus, Ohio, as well as Covington, Kentucky. The firm has achieved the highest rating for law firms by the Martindale-Hubbell Law Directory and is included in the Martindale-Hubbell Bar Register of Pre-eminent Lawyers.
###