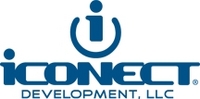 The list is a Who's Who of the top litigation support hosting companies worldwide.
Los Angeles (Vocus) May 18, 2010
iCONECT Development LLC, a world leader in litigation support and collaboration software, today announced its Top Ten Application Service Providers (ASPs) for 2009.
"We support more than 55 Application Services Providers who use iCONECT products to host and manage their clients' documents, and they are all valued partners. Today we have the honor of recognizing those ten who hosted the most data with iCONECT during 2009. We are delighted to announce that Document Technologies, Inc. is our top ASP. Rounding out the Top Ten are ACT, Alix Partners, American Document Management, Encore Discovery Solutions, Forensics Consulting Solutions, Integreon Discovery Solutions, Inc., Lockheed Martin, Pitney Bowes, and SuperiorGlacier," said Cynthia J. Williams, CEO iCONECT Development LLC. "The list is a Who's Who of the top litigation support hosting companies worldwide."
"iCONECT has been a consistent and dependable building block of our end-to-end client services for the past seven years. We are proud to continue delivering superior service through this technology," stated Keith Conley, DTI's Executive Vice President of Discovery Solutions.
"We at Encore are excited about iCONECT's direction and the enhancements of their products, and believe they are evolving their platform to continue meeting our client's litigation needs," said Kimothy Taylor, Encore's COO.
"Forensics Consulting Solutions, LLC has been a longstanding iCONECT partner, with iCONECTnXT playing an instrumental role in our success over the years – iCONECT was pivotal in our being able to support a recent highly publicized matter involving over 4TB of repository data. We're extremely pleased that our commitment to this platform has resulted in Forensics Consulting Solutions placing as a Top 10 ASP again in 2009," said Joe White, President of Forensics Consulting Solutions, LLC.
"iCONECT's recognition of Integreon as one of its Top Ten ASPs for the third year in a row reflects the high standards of service, security and customer support we deliver to our clients every day," said Debra Rozier, senior vice president of global product management, Integreon. "Our experienced team has been proudly building and supporting hosted review systems for over ten years. iCONECT continues to add significant value in our ability to offer great service to our clients."
"ACT's iCONECT clients love how quickly users can be trained and how fast they can review and folder documents. ACT appreciates the high level of technical support received from the iCONECT team," stated Craig Lee, National Director of Sales.
"Pitney Bowes offers our customers the tools and services that meet their needs. Vendors such as iConect support our efforts and strive to continually exceed the expectations of our legal customers," said Perry L. Gile, vice president, Document Solutions, Pitney Bowes Management Services.
"iCONECT is one of the 'first responders' in the rapidly changing world of on-line collaboration. Our clients appreciate iCONECT's ability to anticipate and deliver solutions to each new requirement," states Karen Unger, CEO of American Document Management. "Keeping up with the needs of both legal and commercial marketplaces is challenging. Having a strong partnership with software providers like iCONECT allows AmDoc to provide strong, intuitive systems that meet those needs. We appreciate their support and their role in our success."
"SuperiorGlacier and iCONECT have been working together for 10 years. Our clients love its ease of use and the fact that it can store large amounts of data. Whether it's an Am Law 100 law firm or a small boutique law firm, this tool has something for everyone. Year after year, it continues to be SuperiorGlacier's leading hosting solution." Stated Frank Canterino, Executive Vice President of Sales & Project Management
About iCONECT Development LLC
iCONECT® Development, LLC (http://www.iconect.com) is the robust and reliable choice for litigation support software, with products trusted for over ten years by prestigious AmLaw 100 and Magic Circle firms, corporate legal departments, government agencies, and their Application Service Providers (ASPs) for document review, mergers and acquisitions, and multi-party international cases.
iCONECT and the iCONECT logo are trademarks or registered trademarks of iCONECT Development, LLC or its affiliates in the U.S. and other countries. Other names may be trademarks of their respective owners.
For more information
iCONECT Development, LLC
Lorraine Watkins
310.341.7053
310.977.9009 mobile
lwatkins(at)iconect(dot)com
# # #