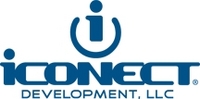 iCONECT aims to boost attorney review productivity –for everyone's bottom line
Los Angeles (Vocus) July 26, 2010
iCONECT Development LLC, a world leader in litigation support and collaboration software, today announced the availability of a new Market Insight Report on the company from The 451 Group analysts Katey Wood and Nick Patience.
The report, entitled "iCONECT aims to boost attorney review productivity –for everyone's bottom line," addresses iCONECT's most recent build of its core product, iCONECT nXT 830, and the company's product direction for the remainder of 2010. Of the release of nXT 830 the analysts report, "Design upgrades signal the company is both aware of the threat and committed to staying competitive, with a focus on the customers' bottom line– not just its ASP partners, but their resale customer base. The report includes The 451 Group analysis of how well iCONECT is meeting the challenges of the current economy as well as industry competition.
"This latest research from The 451 Group accurately reflects what we know to be our strengths, as well as our challenges," said Cynthia J. Williams, iCONECT ceo. "I am gratified to see that Nick and Katey recognize that, to borrow a phrase from the auto industry, 'we are not your father's Cadillac.' We are investing in our present and future by delivering to our clients product features that streamline their workflow."
Wood and Patience also comment on iCONECT's strengthened infrastructure, saying that, "New hires in sales, marketing and product development; expanded facilities in its Los Angeles headquarters; and a new office in Washington DC signal the company is putting its money where its mouth is on the new investment."
Read the full report and get more information on nXT.
About iCONECT Development LLC
iCONECT® Development, LLC (http://www.iconect.com) is the robust and reliable choice for litigation support software, with products trusted for over ten years by prestigious AmLaw 100 and Magic Circle firms, corporate legal departments, government agencies, and their Application Service Providers (ASPs) for document review, mergers and acquisitions, and multi-party international cases.
iCONECT and the iCONECT logo are trademarks or registered trademarks of iCONECT Development, LLC or its affiliates in the U.S. and other countries. Other names may be trademarks of their respective owners.
For more information
iCONECT Development, LLC
Lorraine Watkins
310.536-8400 x 229
310.977.9009 mobile
lwatkins(at)iconect(dot)com
# # #