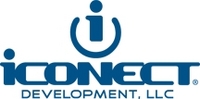 The emergence of analytics as a driver of efficiency and cost savings in the eDiscovery process has clearly created the need to seamlessly integrate analytics with document review
Las Vegas, NV (Vocus) August 23, 2010
iCONECT Development LLC, a world leader in litigation support and collaboration software, and PureDiscovery today announced at the International Legal Technology Association conference, the integration of PureDiscovery's LegalSuite with iCONECT nXT, incorporating transparent semantic search, visualization, and near-dupe detection all within a single review platform. Live demonstrations of the PureDiscovery LegalSuite and iCONECTnXT platform are taking place at the conference for delegates to experience the newly launched solution.
"The effectiveness and cost savings made possible by the combination of PureDiscovery's LegalSuite with iCONECT's nXT platform truly signals a new direction for eDiscovery. Weeding out irrelevant documents early and then quickly and intelligently surfacing the responsive documents instantly is absolutely the new standard," said Jan Curry of law firm McKool Smith.
"The emergence of analytics as a driver of efficiency and cost savings in the eDiscovery process has clearly created the need to seamlessly integrate analytics with document review," said Cynthia Williams, CEO of iCONECT. "Working with PureDiscovery to combine our nXT and LegalSuite solutions allows for our customers to remain ahead of the technology curve while providing a level of ease and simplicity that ultimately saves time and money."
iCONECT nXT enables reviewers to analyze multilingual documents using concept searching and clustering, sort e-mail by filtering forwards or replies, assign the same review designation with one click, and verify review accuracy with detailed reports. Administrators can track batch review or standard review progress by user or by project.
PureDiscovery's LegalSuite offering is a complete analytics platform enabling users to access near-dupe detection, visual clustering and transparent semantic search all within a single interface. "PureDiscovery's unique transparent semantic search combined with our navigable map of the discovery material delivers an eDiscovery user experience unlike anything else on the market today," said Chris Rohde, Business Development Officer of PureDiscovery.
ABOUT ICONECT DEVELOPMENT, LLC:
iCONECT® Development, LLC, is the robust and reliable choice for litigation support software, with products trusted for more than 10 years by prestigious AmLaw 100 and Magic Circle firms, corporate legal departments, government agencies and their Application Service Providers (ASPs) for document review, mergers and acquisitions, and multi-party international cases.
ABOUT PUREDISCOVERY CORPORATION:
PureDiscovery, headquartered in Dallas, TX is a pioneer in the area of Semantic Search and Discovery. The company's LegalSuite Platform is used by some of the country's most prestigious law firms and its transparent semantic search is used by attorneys all over the world in products like LexisNexis' TotalPatent.
iCONECT and the iCONECT logo are trademarks or registered trademarks of iCONECT Development, LLC or its affiliates in the U.S. and other countries. Other names may be trademarks of their respective owners.
PureDiscovery, Transparent Semantic Search, and LegalSuite are registered trademarks of PureDiscovery Corporation.
Media Contacts:
iCONECT:
Valerie Christopherson/Ashley Affeldt
Global Results Communications (GRC)
+1 949 608 0276
iconect(at)globalresultspr(dot)com
PureDiscovery Corporation
Chris Rohde / Business Dev. Officer
+ 1 214 614 8130
info(at)purediscovery(dot)com
http://www.purediscovery.com
# # #