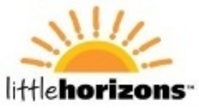 On the drawing board at Little Horizons(TM), Inc. is the 'Fun with Numbers' DVD which will be followed by other visually exciting early childhood educational DVDs
FORT LAUDERDALE, Fla. (PRWEB) March 25, 2008
"We are proud to present this alphabet DVD learning adventure 'Fun With The ABC's' the first of its kind, delivering early childhood education that embraces special needs children," said Craig Woloshin, President of Little Horizons, Inc.
Little ones will love dancing, listening and singing along to the alphabet and fun rhymes as they journey through this delightful early childhood educational adventure. It's entertainment that will intrigue young minds and open discussions about the world and beyond. "Fun With The ABC's" brings everyone together as special needs and able bodied children play, learn and dream side by side through this visually delightful production. "Fun With The ABC's" provides early childhood education through alphabet letter/word recognition, visual imagery and tracking, initial and auditory discrimination for little ones ages 6 months and up!
This is a natural progression for 24 year veteran Orthotist/Prosthetist Wayne Rosen, CPO, CPed, BOCOP, Vice President of Marketing, who has dedicated most of his life to helping children with disabilities. "Little Horizons(TM) offers special needs children a chance to see themselves in this early childhood educational alphabet DVD, participate in society and engage in the world around them," said Wayne.
At the American Orthotic & Prosthetic Association trade show in Las Vegas, the Little Horizons(TM) "Fun With The ABC's" DVD created interest with multiple associations, as well as significant players in the pediatric community.
According to Vice President of Creative, Alicia Woloshin, "On the drawing board at Little Horizons(TM), Inc. is the 'Fun with Numbers' DVD which will be followed by other visually exciting early childhood educational DVDs".
Little Horizons(TM), Inc. is a pioneer in the development of animated educational entertainment DVDs for special needs children. Our devotion to producing a product which special needs children can relate to has paved the way to this animated production.
To find out more, please visit http://www.littlehorizons.com.