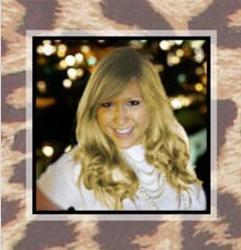 Blogging is the new black
Washington, DC (Vocus) September 20, 2010
Little Black Blog, the Internet brainchild of social debutante Quin Woodward Pu, will be celebrating its first year as a prominent Washington website. The anniversary celebration will take place at George, a members-only club catering to the elite DC panoply of politicos, diplomats, and socialites where DC trades in its reputation as sleepy and stiff for brilliant and vibrant.
Little Black Blog was launched last September to bring fresh ideas to a city filled with trite socialite bloggers and uninspired political banter. The anniversary party will draw the crème de la crème of Washington society for an evening full of refined frivolity to commemorate the site's first year of bringing nonconformist and revolutionary analysis to the blogosphere. Guests will be smart in both the intellectual and sartorial sense, ascribing to the joys of erudition and decadence of luxurious consumption alike.
The e-Magazine garnered international attention after being featured on Sirius XM Book Radio's "Cover to Cover" when Woodward Pu spoke about the burgeoning blogger journalism phenomenon and enduring in a time of sensationalism and Internet attention deficit disorder. "Blogging is the new black," she said during her interview, "everyone thinks they can blog, but many burn out when revenues are low or readership becomes harder and harder to capture." Woodward Pu has proven her staying power, earning hundreds of thousands of hits within just one year, and landing promotional requests and sponsorships around the Beltway and beyond.
With an increasing rate of people getting their news from blogs, and with more and more need for an nontraditional perspective on the events and people of today's world, Little Black Blog has become the go-to site for nonconformist and revolutionary analysis on the challenges faced when moving into a land of political, financial, and societal unknowns. Little Black Blog has transformed blogging from mere opinionated commentary to intelligent, culturally relevant observation with a post-modern twist, and that fusion attitude will permeate the diverse crowd at the anniversary party.
About Quin Woodward Pu
Quin Woodward Pu, the Editor-in-Chief of Little Black Blog, is a freelance writer and Washington mondaine, quick to find her niche in pensive, yet fast-paced, journalism. The Georgia native and Vanderbilt alum covers all things fashionable and political. Her writing support and social panache are used in philanthropic endeavors, as she serves on the board of the Capital City Ball and offers charitable publicity and talent to many non-profits and causes. She is currently finishing her book, Type A+, a memoir.
About Little Black Blog
Little Black Blog specializes in unconventional coverage of fashion, politics, and events in a style that interweaves current culture with classical and historical allusions for a time-transcending weltanschauung of society. With columnists ranging from political specialists to fashion gurus to gossip queens, Little Black Blog serves up both hard news and picayune alike with a fresh side of wit.
###