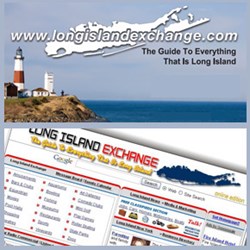 LIUsedCars.com is a new and exciting addition to LIExchange.com which adds a proprietary system displaying automotive inventory for all of our participating dealerships
Long Island, NY (PRWEB) September 23, 2013
Long Island Exchange Inc., a localized media company based in central Long Island, is announcing a beneficial program for all automotive dealerships in the region. The program, which displays vehicle inventory on LIExchange.com sites.
"LIUsedCars.com is a new and exciting addition to LIExchange.com which adds a proprietary system displaying automotive inventory for all of our participating dealerships on our site in addition to other popular used car portals."said John Colascione, Founder and Managing Partner.
To view a list of participating dealers please visit: http://www.lidealers.com.
To become a participating dealer please call: (631) 592-4425 and dial Ext. #208.
About Long Island Exchange Inc.
Launched over a decade ago in 2002, LongIslandExchange.com is a privately owned media company providing Long Islanders with a wealth of information, news, local business data, and resources for planning activities in the area. The site has won five awards from BOLI, Best on Long Island, in best of categories like "News, Media and Publications" as well as "Best Web Site of the Year".
To find out more about Long Island Exchange please visit: http://www.liexchange.com.