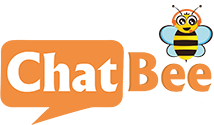 ChatBee are they only one who can offer 30 second maximum wait time guarantee on selected plans
Palo Alto, CA, London, Sydney (PRWEB) February 27, 2014
ChatBee is the only Live Chat support service that can now offer 30 second maximum wait time guarantee. No more waiting and queuing for customers; they can be serviced in no time reaching new high grounds in customer satisfaction.
ChatBee provides premium quality services that allow the client's potential and existing customers to communicate directly with one of ChatBee's professionally trained Live Chat agents, without the client needing one of their existing staff constantly monitoring the computer. Thus it enables clients to free their staff to do staff that will make their company money.
Ryan Newman, CEO at ChatBee, explains "Our professionally trained live chat agents work as part of your team, and are dedicated to helping your business grow. They all go through rigorous training standards before being inducted into the ChatBee team and all have at least 3 years' experience working on behalf of both large and small corporate brands across the globe. "
ChatBee are they only one who can offer 30 second maximum wait time guarantee on selected plans. Moreover, they offer a unique 100% uptime or service guarantee. The process to install ChatBee on a web page is very easy. The "Live Chat" function can be up and running the same day. As Mr. Newman adds "We can do all of this 24 hours a day, 7 days a week, 365 days a year."
For further information and to chat with an agent visit http://www.chatbee.com now.
About
ChatBee offers a high-end Live Chat outsourcing system that helps businesses to generate leads, increase sales and improve customer service. Since they are confident in their service they offer free trial and no contracts. http://www.chatbee.com