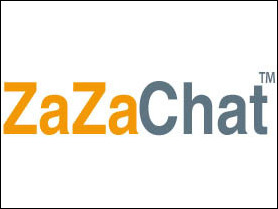 The Point2 Partner Alliance Program is designed to give Point2 members convenient access to quality services and tools, directly from their Point2 NLS Online Office. We welcome ZaZaSoftware to the Point2 Alliance program, and to enabling our members to easily integrate ZaZaChat PRO into their Point2 website, at preferred Point2 member rates
Richboro, PA (PRWEB) March 5, 2007
ZaZaSoftware, developers of ZaZaChat PRO™ live chat software technology today announced that it is offering special membership pricing to all Point2 Technologies (Point2) clients. Point2 provides online marketing, lead generation and incubation solutions to the real estate industry worldwide. Through the company's Partner Alliance Program, members can now leverage the benefits of ZaZaChat Pro™ live help software suite and save money.
With ZaZaChat PRO™, consumers can meet real estate agents online and discuss criteria, options and goals from the convenience of their home or office. Much of the doubt and ambiguity can be diminished through a relationship that begins online and questions that are answered immediately and without obligation.
The distance barrier is eliminated as well, because consumers no longer have to seek out only local real estate professionals. Real Estate agents who use ZaZaChat will now be able to reach consumers located in a different state, country, even continent, because the software crosses all geographical boundaries. Specialists will now convert more website visitors to actual clients.
For an application of the ZaZaChat software to the Real Estate industry see this article.
"The Point2 Partner Alliance Program is designed to give Point2 members convenient access to quality services and tools, directly from their Point2 NLS Online Office. We welcome ZaZaSoftware to the Point2 Alliance program, and to enabling our members to easily integrate ZaZaChat PRO into their Point2 website, at preferred Point2 member rates," said Jennifer Anderson, Senior Market Research Analyst, Point2 Partner Alliance Program, Point2 Technologies.
ZaZaChat PRO™ is a comprehensive online business live chat system that offers a rich and diverse suite of features:
ZaZaChat™ - Chat Live with website visitors.
ZaZaRequest A Call™ - Accept call requests from website visitors.
ZaZaAlerter™ - Alerts ZaZaChat Operators of an Incoming Chat Session.
ZaZaKnowledge™ - Lifecycle Knowledgebase management system.
ZaZaInquirer™ - Website traffic statistics reporting and analytical tool that creates value through understanding.
ZaZaTicket™ - Lifecycle trouble ticket management system.
ZaZaBroadcast™ - Message broadcast system. ZaZaBroadcast queues and displays a custom message to website visitors.
ZaZaChat.net™ - Helping software companies of all sizes enable application support via Live Chat built into the software's screens.
ZaZaBrowser™ - Gives operators ability to navigate external websites without leaving the Operator's Panel.
Commercially launched in January 2007, ZaZaChat PRO™ live support software is quickly emerging as a leading live help via chat technology in a wide variety of industries that include real estate, education, healthcare and Internet retail, among others.
About ZaZa Software:
ZaZa Software is a professional website development and Internet consulting company based in Philadelphia area, PA. ZaZa Software is a full service firm: internet marketing, website design, ecommerce software solutions, custom software, Website promotion and search engine optimization, corporate identity/logo/flash design and web hosting. Strategic thinking, top designers, personal attention, competitive prices - discover the ZaZa Software difference.
###