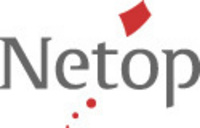 Organizations around the world tell us that using Netop Live Guide on their Web sites has increased the efficiency and quality of their customer service by upwards of 100 percent and truly allows them to turn Web visitors into customers
Chicago, IL (PRWEB) September 15, 2010
Companies can now make marketing campaigns interactive with the recent launch of the newest version of Netop Live Guide , which allows "live chat" capability to be embedded directly into emails, online advertisements, social media and more. With this unique communication platform from Netop, companies will increase campaign response rates and more quickly and easily convert prospects into customers.
When customers see the "Chat With Me" link in an email, on Twitter or Facebook, or in any online communication, they simply click on the "call" button and connect directly to a customer service representative. They can ask questions about products, find out how to get technical assistance and even make purchases without spending valuable time exchanging phone calls, emails or faxes.
"Organizations around the world tell us that using Netop Live Guide on their Web sites has increased the efficiency and quality of their customer service by upwards of 100 percent and truly allows them to turn Web visitors into customers," said Netop CEO Kurt Bager. "With the innovative new ability to directly embed live chat in their Facebook pages, Twitter posts, emails and other online communications, companies are giving potential customers the opportunity to chat with a sales representative or get personalized customer service in an instant."
With Netop Live Guide , companies can offer a wide range of personal communication features, including two-way text chat, two-way audio and two-way video, as well as redirects that allow them to control the Web browser and guide the customer to the correct Web page. The solution is quick and easy to integrate on a Web site and can be customized to reflect an organization's corporate branding.
Offered as a software-as-service solution hosted by Netop, this unique platform is based on the pervasive Adobe Flash Player so companies can be assured it will work on any computer - no download or extra hardware is needed.
Pricing for Netop Live Guide starts at $89 per month per user, with significant volume discounts. To learn more about Netop Live Guide or to request a free 14-day trial, visit http://www.netop.com/chat or
click here to chat directly with Netop .
About Netop Solutions A/S
Netop develops and sells software solutions that enable swift, secure and seamless transfer of video, screens, sounds and data between two or more computers over the Internet. The company has three business areas: Administration, Education and Communication.
Netop's unique and cost-saving Administration solutions make life easier for IT professionals with Remote Control and IT Asset Management. With the market-leading solutions for Education classroom management and corporate e-learning, Netop helps students and teachers to achieve optimum results through virtual education. Netop Communication solutions let customers, partners and colleagues meet easily and safely in the virtual space via chat, video and audio over the Internet.
Netop employs 142 people and has subsidiaries in the United States, Great Britain, Romania and Switzerland. The company sells its solutions to public and private clients in more than 80 countries. Netop Solutions A/S shares are listed on the Copenhagen Stock Exchange OMX. In 2008, Netop Solutions had a total revenue of DKK 92.1m. Read more at: http://www.netop.com.
# # #