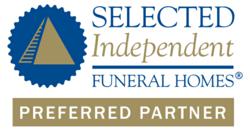 "We are very excited for the opportunity to partner with Selected Independent Funeral Homes. Our dedicated Death Care Management Team is eager to help contribute to the success of Selected and their members."
Wilmington, NC (PRWEB) January 31, 2013
In 1965 Selected Independent Funeral Homes developed the Code of Good Practice, which sets standards of service and quality that members pledge to uphold. This prestigious association allows new membership by invitation only, through a grassroots referral program.
The partnership with Selected will allow Live Oak Bank the opportunity to provide lending solutions and financing to members. "We are very excited for the opportunity to partner with Selected Independent Funeral Homes. Our dedicated Death Care Management Team is eager to help contribute to the success of Selected and their members," commented Stephanie C. Dunn —Senior Loan Officer with Live Oak Bank.
Live Oak Bank was founded to provide small business loans to professionals looking to start or expand their business. Aside from acquisitions and refinancing, Live Oak's lenders specialize in real estate loans and ground-up construction projects. The bank originally began lending to veterinarians, and has since expanded to dentists, independent pharmacists, independent investment advisors, and funeral home owners nationwide. Having such a keen industry focus and trade specialists on board, enables the bank to offer an unparalleled level of service to the client. To learn more about Live Oak Bank, please visit http://www.liveoakbank.com.
© 2013 Live Oak Banking Company. All rights reserved. Member FDIC