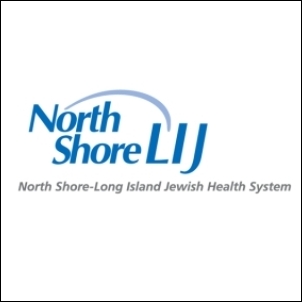 New Hyde Park, NY (Vocus) April 19, 2007
The North Shore-LIJ Health System announced today it is seeking participants for a new clinical trial that will test a new chemotherapy option for patients with liver tumors.
The clinical trial is being led by T.S. Ravikumar, MD, chairman of surgery at North Shore University Hospital and LIJ Medical Center. The North Shore-LIJ Health System is the nation's only healthcare provider offering this care.
This trial is investigating targeting tumors with a combination of Radiofrequency Thermal Ablation (RFA) and an experimental drug, ThermoDoxTM. Patients with primary and metastatic liver tumors are eligible for this trial. ThermoDoxTM Is a proprietary Product of Celsion Corporation (CLN), which is also the sponsor of this clinical program.
RFA is becoming standard therapy for many inoperable patients with liver tumors. A special needle electrode is placed in the tumor under the guidance of an imaging method, such as ultrasound or computed tomography (CT) scanning. A radiofrequency current then is passed through the electrode to heat the tumor tissue near the needle tip and may, in some cases, ablate--or eliminate--it. The heat from radiofrequency energy also closes up small blood vessels, thereby minimizing the risk of bleeding.
This trial combines RFA with the local delivery of chemotherapy in one procedure. The drug (ThermoDoxTM¬) is given intravenously during RFA, and released locally near the RFA zone when the capsule leaks from heat and chemotherapy is deposited locally in and around the tumor. The hope is that this will minimize side effects, and make the chemotherapy more targeted.
Patients 18 years of age and older who have primary or metastatic liver cancer may be eligible for this study. Candidates are screened with a medical history, physical examination, blood tests, electrocardiogram, and imaging studies such as CT, or magnetic resonance imaging (MRI). Those tests are repeated at various intervals during the study to monitor treatment effects.
According to the National Cancer Institute, an estimated 16,780 deaths occur annually in the United States from liver cancer, and an additional 19,000 new cases are being diagnosed every year. In addition, a large number of patients develop tumors in the liver, spread from other organs such as the colon or rectum
For more information on the study, please contact Karen Fehn, RN, research coordinator, at 516-562-2933 or kfehn(at)nshs.edu. More information can be found at http://www.northshorelij.com or http://www.clinicaltrials.gov.
###