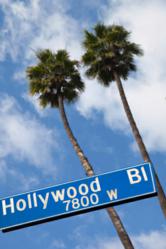 Los Angeles, California (PRWEB) August 04, 2012
There really is nowhere else in the world like Hollywood. Those who own Hollywood real estate live in the heart of Los Angeles with easy access to all of the amenities one could ever wish for.
1. Attractions
Hollywood is full of exciting attractions, beautiful hiking trails, and historical landmarks.
The busy intersection of Hollywood Boulevard and Highland Avenue, for example, is packed with an eccentric and lively crowd like no other as well as many iconic attractions such as the Grauman's Chinese Theatre, the Kodak Theatre, and the Hollywood Museum.
Just walking up and down Hollywood Boulevard is an attraction in of itself as there are hundreds of little shops each playing their own role in making up the unique and spectacular personality of Hollywood.
Overlooking Hollywood, and nestled in the Santa Monica Mountains, is the world famous Hollywood Sign. For those who want to break away from the hustle and bustle of the city, there is an amazing hiking trail that leads right up to the sign itself.
2. Shopping
From Amoeba Records to the Hollywood and Highland Center, when it comes to shopping, one cannot do much better than Hollywood.
Owners of Hollywood real estate have the basics -- supermarkets, grocery stores and pharmacies -- covered, but there are also many special shopping experiences such as the Hollywood Farmers' Market.
In terms of the clothing selection, all of the big names are here -- American Apparel, Bebe, Express, Gap, Louis Vuitton, and so on -- as well as a variety of niche, vintage and worldly boutiques sprinkled along Hollywood Boulevard and Melrose Avenue.
3. Restaurants
Hollywood has all of the great American chain restaurants one would expect as well as a collection of unique restaurants for any budget.
For a tasty and affordable lunch, In-N-Out Burger and Pink's Hot Dogs are must-try restaurants.
In terms of traditional sit-down experiences, there is always the Musso & Frank Grill. Founded in 1919, the Musso & Frank Grill is the oldest eatery in Hollywood and has always been a hotspot for famous writers, movie stars, and producers.
And finally, for those who are looking for a high-end, one-of-a-kind, dining experience, look no further than Providence which earned two "Michelin Stars" in 2009.
4. Nightlife
With an array of clubs, concerts, and theatres, Hollywood is world renowned for its exhilarating nightlife.
Hollywood's club scene -- with locations such as Club Crawl, Boulevard3, Das Bunker, and Vanguard -- offers an absolutely unparalleled experience. Hollywood's equally impressive music scene includes venues such as the Fonda Theatre and the Hollywood Bowl. And of course, there's nowhere else in the world that can rival Hollywood's selection of classic and modern theatres.
5. Living with the Stars
The best part about owning Hollywood real estate is living with the stars. After all, celebrities play a vital role in American society: they are movers and shakers of popular culture. Those who live in Hollywood are on the forefront of the latest cultural trends and artistic developments. Whether one is an aspiring actor, a talented musician, or just a passionate fan of cinema, Hollywood is the place to live.
For those looking to purchase Hollywood real estate -- or for those who just want read more articles like this -- check out Red Blue Realty today.
Website: RedBlueRealty.com
Email: Contact(at)redbluerealty(dot)com
Phone Number: 1-(855) 66-RBREALTY or 1-(855) 667-2732