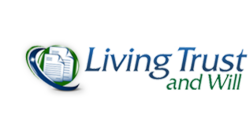 We provide free consultation with a licensed attorney to guide the client through this self-help process. This makes us unique in an industry that traditionally relies on interaction only with a general customer service representative. Omer Baron
Los Angeles CA (PRWEB) July 31, 2011
Omer Baron, President of Living Trust and Will, is pleased to announce the launch of his new company. This team of estate planning specialists provides self-help document preparation services for living trusts, wills, advance health care directives, durable power of attorney for financial matters, and trust transfer deeds at a fraction of the cost most attorneys charge.
"Our simple mission is to: Provide quality estate planning assistance at a price everyone can afford. As many American families struggle through the maze of hard financial times, we offer a simple, affordable solution to protect families with our service," according to Baron.
"We provide free consultation with a licensed attorney to guide the client through this self-help process. This makes us unique in an industry that traditionally relies on interaction only with a general customer service representative."
Estate planning has never been more important than it is right now given the financial climate in the United States. As the nation's economy hobbles along toward a recovery, many people are re-evaluating financial security for their families; such as retirement and estate planning. It is prudent to do so.
That being said, most Americans do not have complicated or huge estates to consider and simply do not require the services of an expensive legal firm. The estate planning professionals at Living Trust and Will offer an excellent alternative for most American families.
Livingtrustandwill.com provides self-help document preparation services for the following types of estate planning documents:

Wills
Advance Health Care Directives
Durable Powers of Attorney for financial matters
Trust Transfer Deeds (i.e. the process of transferring your home into your trust)
"Why hire an expensive legal team when you can get the same documents prepared by a licensed attorney for a fraction of the price? That's the idea behind LivingTrustandWill.com," according to Baron. "It doesn't make good financial sense to buy a pound when an ounce will do just fine."
To find out more about Living Trust and Will or arrange an interview with Omer, visit http://www.livingtrustandwill.com/
Omer Baron
Living Trust and Will
10833 Wilshire Blvd.
Suite 608
Los Angeles, CA 90024
T: 800-230-1094
F: 818-812-7919
###