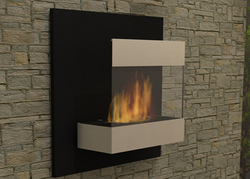 Modern Innovation and Style for your Home
Avenel, NJ (PRWEB) July 23, 2008
LivingComforts.com offers "Modern Innovation and Style for your Home" and it is the online destination with a wide range of products from furniture and appliances to custom built outdoor kitchens and decorative accessories for both indoors and out. The finest top brands with high quality products are available at LivingComforts.com. In an effort to make your shopping a luxurious experience they provide new features like My Account, Wish List and Online Gift Registry. These new features makes ordering simple, fast and easy in a fully secure web environment.
LivingComforts.com is proud to carry the full line of TEC Infra-red Grills and their accessories. The TEC Sterling G2000 FR is sleek enough to fit into a balcony and stylish enough to be shown off in your outdoor retreat. This grill is a marriage of form and function. Sleek sophisticated with modern clean lines the TEC G2000 FR is a visual delight and wonderful to work with for the discerning outdoor chef.
TEC Sterling G2000 FR Infrared Gas Grill on Cabinet ($5351.00) has stainless infrared burners that cook with 100 percent infrared energy and use 60 percent less gas than the ceramic infrared burners on the market!
Visit LivingComforts.com to complete any outdoor kitchen with TEC Infra-red Grills.
LivingComforts.com boasts of one of the largest collections of the bio-fireplaces (vent less) fireplaces which work with eco-friendly bio-ethanol Fanola® fuel from Planika. Fanola® is a liquid fuel based on alcohol, which can be arranged within different indoor as well as outdoor environments. As a result, the fire produced from this fuel is free of smoke or smell.
The Impulse Bio-Fireplace ($999.00) is wall-mounted and is ideal for apartments for maximizing space and still offering a contemporary look and feel. It features a minimalistic form with tempered glass and stainless steel brushed front decorative strip.
Bringing in the ambiance is the Anthracite Bio-Fireplace ($2699.00), which is portable, sleek, smokeless and will be a great addition for any size room. These bio-fireplaces will be the center of conversation for any gathering or occasion.
LivingComforts.com is committed to being Eco-friendly by helping the environment with these beautiful pieces which are made & designed in Europe. These fireplaces need minimal installation and can be setup and ready to use in a few minutes.
Visit LivingComforts.com to view a full range for Bio-Fireplaces to suite any decor.
###