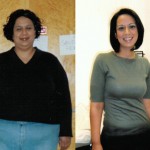 These support groups are extremely helpful when it comes to continuing current weight loss and keeping it off.
Burbank, CA (PRWEB) January 15, 2013
Temple Community Hospital is pleased to launch their Make it a Lifestyle Support Groups, designed for patients of the hospital's Living-Lighter program.
Living-Lighter specializes in the surgical treatment of obesity. Like many programs, it offers state-of-the-art care prior to the operation. What sets them apart, however, is that Living-Lighter provides their bariatric patients with unparalleled aftercare following their procedure.
Obesity is a serious and complex disease. While there are physical, psychological, and cultural factors involved, lifestyle choices in relation to diet, exercise, and coping mechanisms are a large part of the disease. The changes necessary to continued weight loss after surgery as well as maintaining said weight loss can be very difficult, as it takes time and hard work to replace the old habits with healthier ones.
Living-Lighter advises those considering weight loss surgery to speak with the program's counselors and former patients, and the support groups are also available to them. They believe that it is important for potential patients to be sure of their decision to undergo surgery and that they have access to others who have made the decision. Attending Make it a Lifestyle Support Groups allows them to get an idea of what to expect after their surgery, both short-term and long-term. The Living-Lighter Support Groups currently have four different locations, with meetings in Tucson, Arizona as well as the Californian cities of Victorville and Woodland Hills.
"These support groups are extremely helpful when it comes to continuing current weight loss and keeping it off," says Austin Brooks, creative director at 981 Media, the company responsible for Living-Lighter's web design. "Awareness of when and where the meetings are held are is important."
Members consist of Living-Lighter patients at varying stages of their weight loss journeys. This variety means that new members are able to interact with others in similar stages as well as those who are further ahead.
For those interested in attending a Make it a Lifestyle Support Group, the fall schedule can be found on their website.
About Temple Community Hospital:
Temple Community Hospital was founded in 1937. They specialize in Female Alternative Surgery, Weight Loss Surgery, and Wound Care. They also have a Spinal & Orthopedic Program. The hospital has been mentioned in the Los Angeles Times in an article about 'error-free' hospitals, and they offer a Physician Referral Service to help patients find the perfect doctor for them. To contact or learn more about their services, visit their website.
About 981 Media:
981 Media serves companies who want the very best marketing tools around and specializes in using multiple forms of media to promote businesses. As a Los Angeles website design company, they offer innovative websites, medical video production, corporate photography, mobile apps, and much more. They chose their name for its ability to represent what they give to their clients. The numbers 9, 8, and 1 mean completion, fulfillment, abundance, power, creativity, and confidence. 9 is also the square root of 81, and together they symbolize synergy and maximized outcomes. To learn more, give them a call at 877-981-6334 or visit http://www.981media.com/.