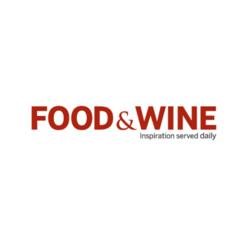 "It is a tremendous honor for the Pork Barrel BBQ team to be recognized by Food & Wine magazine as one of BBQ's best...Since we opened, our team has worked hard each and every day to produce the best barbecue in Washington, D.C." ~ Heath Hall
Washington, DC (PRWEB) May 21, 2012
Food & Wine magazine, known for its mission to find the most exciting places, new experiences, emerging trends and sensations, is featuring Pork Barrel BBQ as one of the country's best BBQ joints in its June issue.
Noting that "Southern-style barbecue has infiltrated every corner of the country" and giving its readers a guide to the best eateries that bring live-fire to the kitchen, Food & Wine magazine named Pork Barrel BBQ's Alexandria, Virginia restaurant and two of its founders, pitmasters Heath Hall and Brett Thompson, to its guide of the "Best BBQ: Pit Masters and Grill Geniuses".
Hall and Thompson, entrepreneurs who turned their passion for barbecue into the nation's fastest growing barbecue sauce and spice rub company, are thrilled that in less than six months of opening their first Pork Barrel BBQ Restaurant with business partners "Mango" Mike Anderson and Bill Blackburn, it's achieved this recognition alongside some of barbecues best restaurants like Aaron Franklin's Franklin Barbecue in Austin, TX and Tim Love's Woodshed Smokehouse.
"It is a tremendous honor for the Pork Barrel BBQ team to be recognized by Food & Wine magazine as one of BBQ's best," said Hall, President and co-founder of Pork Barrel BBQ. "Since we opened in November, our team has worked hard each and every day to produce the best barbecue in Washington, D.C. and we pledge to work even harder in the days ahead to ensure we continue to serve D.C.'s best barbecue."
This week, Monday, May 21 through Friday, May 25, Pork Barrel BBQ is serving up lunch in Washington, D.C. at a special one-week only pop-up restaurant in conjunction with LivingSocial, the popular online source for discovering valuable local experiences, at their 918 F Street, NW live-events venue. LivingSocial's 918 F Street has quickly become known for its fun live events and activities that have included pop-up restaurants featuring dinner from some of D.C.'s best chefs and most renowned restaurants. LivingSocial will satisfy D.C.'s food cravings even further by launching into lunch service with the pop-up from Pork Barrel BBQ, the reigning grand champion pitmasters of the Safeway National Capital Barbecue Battle and producers of several national award-winning BBQ sauces.
D.C.'s hungry lunch crowd can get Pork Barrel BBQ's award-winning pulled pork sandwiches and sides at LivingSocial's live-events venue at 918 F Street, NW from 11:00 a.m. to 2:00 p.m. this Monday through Friday and eat on-site or get it to go.
"We are thrilled to be partnering with LivingSocial to bring our national award-winning barbecue to 918 F Street, NW for a special one-week only Pork Barrel BBQ pop-up restaurant that will be serving lunch from 11:00 a.m. to 2:00 p.m.," said Hall. "We invite D.C.'s hungry barbecue fans to satisfy their cravings for barbecue at lunch with us this week."
Come check out Pork Barrel BBQ this week, or find out where you can pick up the company's award-winning BBQ sauces at http://www.porkbarrelbbq.com/store-locations.
For more information about Pork Barrel BBQ, visit http://www.porkbarrelbbq.com and read about their latest updates and adventures on Facebook, Twitter (@porkbarrelbbq) and the company's blog.
About Pork Barrel BBQ
Pork Barrel BBQ was founded in December 2008 during the peak of the economic crisis to prove that a company not owned or operated by the federal government could succeed, and that if you had a good idea, it was still possible to grab a piece of the American Dream. Pork Barrel BBQ founders, Heath Hall and Brett Thompson, ran the company out of the basement of their houses, selling their award winning BBQ products one bottle at a time. In less than one year, their Pork Barrel BBQ Sauces and Spice Rub were carried in over 1,000 stores in 40 states. Throughout their journey, they have stayed true to their mission – to unite the nation through the great tradition of BBQ, and bring bipartisan flavor to your next meal. The Pork Barrel BBQ Competition BBQ Team entered its first contest, The Safeway National Capital Barbecue Battle, in June 2009, and walked away with two trophies – Second Place in the "Nations Best BBQ Sauce Contest" and Fourth Place for their pulled pork in the Memphis In May portion of the contest. Since then, the team has won multiple awards, including the 2011 Perdue National Chicken Championship, the Safeway National Capital Barbecue Battle in 2011, the "Chinet People's Choice" award for best BBQ sauce in 2010 and other notable Memphis in May and Kansas City Barbecue Society BBQ competition accolades as well as having their Pork Barrel BBQ Original BBQ Sauce named Best Sauce in America and one of "The 125 Best Foods for Men" by Men's Health Magazine in November 2010. For more information, visit http://www.PorkBarrelBBQ.com or follow Pork Barrel BBQ on Facebook and Twitter (@porkbarrelbbq).