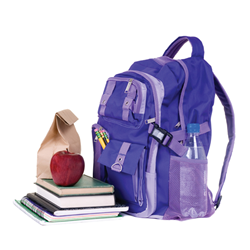 When you consider that for only $2.40 Blessings can fill a backpack for a child to take home for the weekend, it enables everyone to get involved and really make a difference for these kids.
Livonia, MI (PRWEB) January 05, 2017
Bowker Insurance Group unveils another remarkable charity campaign in their effort to support local families with a community involvement program serving areas of western Detroit. The latest initiative supports Blessings in a Backpack, which has become a driving force against childhood hunger in public schools across America. Compassionate community members who would like to help provide local children with vital nourishment may contribute here.
Blessings in a Backpack Livonia is a volunteer organization which was founded on the premise that children who are healthy and well-nourished are more likely to attend school and take advantage of educational opportunities. Poor nutrition not only increases fatigue and shortens attention span, but children with food insecurities tend to be absent more frequently due to illness. There are over 4000 students in the Livonia public schools who are eligible for free or reduced lunches – but what about the weekends? Caring community volunteers at Blessings in a Backpack Livonia send these students home each Friday with a backpack filled with food, enabling them to return to school Monday morning well-nourished and ready to learn.
Cheryl Bowker, the owner of Bowker Insurance Group, stated, "We hope the whole community will rally behind this worthy organization whose only mission is to support our neighbors struggling to provide their children with the food they need to thrive. When you consider that for only $2.40 Blessings can fill a backpack for a child to take home for the weekend, it enables everyone to get involved and really make a difference for these kids."
And it has never been easier for people to get involved. The agency itself has pledged to donate $10 to Blessings in a Backpack Livonia for each and every person recommended to them for a no-obligation quotation. Readers who wish to take a stand against childhood hunger may have Bowker Insurance make a donation in their name by simply submitting recommendations of family and friends here.
Meanwhile, the agency's dedicated team has created an online social media and email awareness campaign to promote the initiative, as well as featuring it in their community magazine. Our Hometown is a vibrant print and digital publication which is delivered monthly to thousands of households in the greater west Detroit area. The electronic Flipbook version of the current issue, as well as the magazine archives, may be enjoyed at http://bowkerinsurancegroup.com/Our-Hometown-Magazine_41.
Bowker Insurance has made an ongoing commitment to positively impact the communities they serve by vigorously seeking out and supporting local worthy causes. Concerned community members may submit ideas for future initiatives by visiting http://bowkerinsurancegroup.com/Add-Community-Cause_47. Readers may learn about past campaigns at http://bowkerinsurancegroup.com/community-cause and are invited to bookmark the page to stay involved in the agency's celebrated 'Agents of Change' movement.
About Bowker Insurance Group
Bowker Insurance Group has been serving families of western Detroit from offices in Livonia, Canton and Plymouth for over 30 years. The agency operates with one simple mission: to provide the finest insurance and financial products in the industry, while rendering consistently superior service to the community. Cheryl Bowker and her team of caring professionals believe in protecting all the things which are most important to their clients (their families, homes, cars and more), and in helping to prepare long-term strategies to enable financial success. The dedicated experts at Bowker Insurance Group may be reached at 734-525-9610 (Livonia) 734-738-0300 (Canton) and 734-456-6066 (Plymouth). More information on the agency may be found at http://bowkerinsurancegroup.com/.