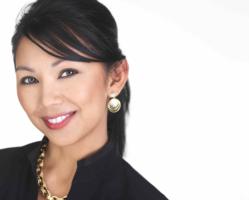 What you know is no longer enough to guarantee success today. What's vital is who you know, who knows you, and most of all, who's willing to help you.
Wilmington, Delaware (PRWEB) July 26, 2012
Networking expert, author, business development consultant, and international speaker Liz Lynch of Wilmington, Delaware, travels to Queensland, Australia August 6-13 as National Networking Week Ambassador.
Held annually, National Networking Week is a program of the Australian Institute of Management (AIM). Each year, the organization invites an international leader in the field of professional networking to speak and inspire business leaders and managers. Focusing on the importance of peer to peer learning through networking, personal and business development, and contributing to the leadership landscape in Australia, the event has grown to become one of the Institute's most well-received initiatives.
Liz Lynch is author of "Smart Networking: Attract a Following In Person and Online (McGraw-Hill)," founder of the Center for Networking Excellence and a top networking strategist and speaker who has taught tens of thousands of professionals and entrepreneurs worldwide how to get 24/7 networking results WITHOUT the 24/7 effort.
Lynch helps her audiences see how personal relationships and personal branding can bring professional rewards without spending large amounts of time or money. She notes, "What you know is no longer enough to guarantee success today. What's vital is who you know, who knows you, and most of all, who's willing to help you."
National Networking Week will keep her crisscrossing the region as she meets a demanding schedule of speeches, workshops, and events.
Lynch will give her keynote presentation titled "The Visible Leader: Multiply Your Impact and Influence through Branding and Relationships," at a series of business networking sessions around Queensland. No matter where attendees are along the networking spectrum, whether they avoid it or adore it, they'll learn a strategic process to help them build relationships more successfully both in person and online.
She'll also be leading two three-hour master classes, centered on her techniques for smart networking, including how to attract a following both in person and online. Participants will gain new networking skills, learn how to integrate in-person and online networking, and create a plan with strategies for networking tailored to their specific situation.
And lastly, in Gold Coast on August 13, Lynch will facilitate an interactive networking event, featuring structured conversations among participants and leading them to new networking skills and appreciation for their effectiveness as they make meaningful new connections.
"I know from experience that anybody can be great at networking," she says.
Detailed information about National Networking Week and scheduled events can be found at the AIM website, at http://www.networkingweek.com.au/networking/what.html.
About Liz Lynch
Liz Lynch is a top business development strategist, having honed her skills during her corporate career at prominent firms such as Goldman Sachs, Booz & Company, Time Warner and Disney, and receiving an engineering degree from the University of California, Berkeley, and an MBA from Stanford University. As an entrepreneur, she has built her reputation as a dynamic business networking expert, speaker and coach. Liz is the author of "Smart Networking: Attract a Following In Person & Online" (McGraw-Hill), and has appeared on CNN, ABC News, Fox Business News, The New York Times, and The Wall Street Journal.
She works with six-figure professionals ready to make their mark and shows them how to credibly and authentically promote themselves and their companies to the contacts, colleagues and customers they need to grow their bottom line.
Liz is a frequent keynote speaker at corporate conferences worldwide and delivers training and high-level coaching programs. For more information about her coaching, training and consulting services, visit http://www.networkingexcellence.com.