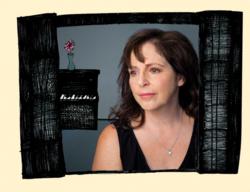 "Liz Mitchell masterfully combines great voice, clever songcraft on Pretty House CD," Bill Copeland's Music News.
Boston, MA (PRWEB) September 14, 2012
"Outstanding achievement in songwriting in acoustic/folk," The Great American Song Contest
"Pretty House showcases her dreamy vocal quality and deep rooted lyrics," Austin Daze
Singer/Songwriter Liz Mitchell brings us her second album "Pretty House," whose songs were written while working as an emergency physician and raising a family. She describes her sound as "not easily pigeonholed, but influenced by many people--Joni Mitchell, Bonnie Raitt, Dory Previn, Billie Holiday, Tom Waits, Chopin, are but a few." Mitchell received an honorable mention in the 2011 International Song of the year Competition, won first place for "outstanding achievement in acoustic/folk" in the Song of the year in 2009, second place in the 2008 Great Waters Folk Festival Songwriting Contest, and was a recommended artist in the Song of the Year Contest in 2006. Mitchell comments, "my music has been described as somewhat mournful, sad, sweet. It's not so much about being sad as it is about feeling deeply about things that are meaningful--loss, love, loneliness, the beauty and fragility of life. The lyrics are really important and carefully crafted along with the melody. I want people to be moved by the songs. On a daily basis I see more human tragedy and suffering than most people can imagine. By necessity, my songs celebrate life and bear witness to grief and loss. The songs on this album express the push and pull of what we know, what we don't know, what we long for, and what we lose."
"Pretty House" showcases Mitchell's ability to draw the listener in with her dreamy vocal quality and lyrics that really speak from the heart. Tracks such as "Rain Came Down" and "Tommy and Angela" bring a full range of emotion in her smooth vocal lines, contrasting dynamics, and clean mezzo-soprano tone. "Rain Came Down," the opening track sets the tone for the album with a feeling of hope and new beginnings, as she sings "but sweet is the sound of the rain, I let it wash all my trouble away." On the other side of the spectrum, "Tommy and Angela" is an honest recollection of two people struggling with alcohol and drugs. The melancholy chorus sings, "if you see them on the street, look the other way. It's not likely that you'll meet any other day." It is certain that Mitchell is a true songwriter, both musically and in her authentic lyrical style.
"Pretty House" was recorded at Imaginary Road Studios in Brattleboro,Vermont and Universal Noise Storage in Newburyport, Massachusetts. The album was produced by Tom Eaton (Vance Gilbert, Melissa Ferrick). Completing Mitchell's lush sound in the studio is Billy Novick on clarinet (New Black Eagle Jazz Band, Billy Novick and Guy Van Duser), Paul Kochanski on bass (Susan Tedeschi, Lori McKenna), Joyce Anderson on violin and viola, John Curtis on guitar, mandolin (Pousette-Dart Band), and Kristen Miller on cello (Jam Magazine's Female Artist of the Year 2004, Zara Nelsova Cellist Award).
You can learn more about Liz Mitchell at http://www.lizmitchellmusic.com
If you have any questions, comments or would like to set up an interview, please contact Melissa Zeigler: melissa(at)powderfingerpromo(dot)com