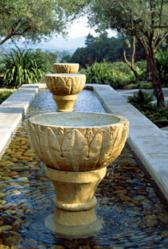 MIll Valley, CA (Vocus/PRWEB) May 24, 2011
Auberge Resorts announces its new tailored family programs and activities. In addition to the plethora of luxury amenities available at each hotel property, Auberge Resort hopes that children will have a memorable experience, just like their parents.
A family vacation should include enticing amenities and activities for each and every family member. Auberge can make this possible through the innovative family programs at each of its nine unique resort properties. Activities are all based on child preferences and incorporate each individual resort's surroundings to include personalized games, music, learning activities, and meals.
Family-friendly activities are customized to the particular time of year. This summer the exclusive family-oriented offerings will include summer-themed arts and crafts, outdoor activities, and language learning tutorials.
"While traveling with family, no one should be left out," said Caroline McDonald of Auberge Resorts. "During adult activities, parents can relax and take comfort in knowing that their child is participating in a painting class or enjoying a game of scrabble with their siblings clad in the child's size robe and flip-flops provided in the room."
Before the trip begins, Rancho Valencia Resort in Rancho Santa Fe provides a questionnaire for the child and parents to fill out that provides the resort the ability to customize their stay Upon arrival, the resort staff will personalize everything based on the child. Pool activities, tennis lessons, arts and crafts, DVDs and games will be tailored to the child's preferences and food and beverages will be served and made just to their liking.
At Esperanza Resort in Cabo, Mexico, kids can enjoy kids yoga, movie nights, piñata parties, or take a Spanish lesson with a private tutor.
At The Inn at Palmetto Bluff in Bluffton, South Carolina, children can enjoy the great outdoors on a guided kayak tour, a nature walk through the vast Palmetto Conservancy, a late night "owl prowl," or participate in a family scavenger hunt.
In 2010, The Inn at Palmetto Bluff and The Esperanza Resort were each rated as the number one resorts for families in the U.S. and Mexico respectively by Travel and Leisure. Other family-friendly resorts that are part of the Auberge collection include Calistoga Ranch and Solage Calistoga in Napa Valley, Encantado Resort in Santa Fe, New Mexico and the Element 52 residences in Telluride, Colorado.
For more information about Auberge Resorts' hotels, private clubs or residences, call them at (888) 672-1158, view them on the web at http://www.aubergeresorts-napa.com, or visit them at 591 Redwood Highway; Suite 3150, Mill Valley, CA 94941.
About Auberge Resorts
Auberge Resorts specializes in spa and luxury resorts in the Napa wine country. They serve clients in the San Francisco Bay Area, across the United States and internationally.
###