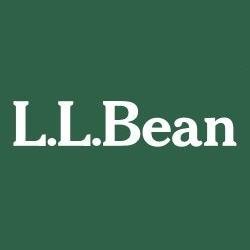 L.L.Bean has a dedicated catalog and web customer base in the Northeast, which is our largest market.
Freeport, ME (PRWEB) June 28, 2011
L.L.Bean, a trusted source for outdoor apparel, equipment and customer service for nearly 100 years, continues its retail expansion plans with three new stores to be located in King of Prussia, Pennsylvania; Yonkers, New York; and Paramus, New Jersey. By the end of 2011, the company will operate a total of 17 retail stores outside its home state of Maine.
L.L.Bean new locations include: King of Prussia Mall, King of Prussia, PA – opening September 2011, Westchester's Ridge Hill, Yonkers, NY – opening October 2011 and
Paramus Park Mall, Paramus, NJ – opening November 2011. Grand opening celebrations are currently being planned for all three locations and will include free, family-friendly activities, events and giveaways.
"L.L.Bean has a dedicated catalog and web customer base in the Northeast, which is our largest market," said Ken Kacere, L.L.Bean Senior Vice President of Retail. "Adding additional stores to the area allows us to provide value and quality service to L.L.Bean fans and outdoor enthusiasts by adding the ability to see and try the products before they buy, learn from our experts and connect with us as a member of the community."
All three stores will offer a carefully selected assortment of high-quality and affordable casual apparel and footwear, outdoor gear and apparel – including hiking, fly-fishing, kayaking, and camping products – all backed by L.L.Bean's 100 percent satisfaction guarantee. Adding to the interest of the new stores is the inclusion of L.L.Bean's popular Outdoor Discovery program, where expert instructors offer seasonal Walk-on Adventures in such sports as kayaking and fly-fishing for $20 or less. These adventures provide customers the opportunity to learn about the activities that inspire L.L.Bean products.
L.L.Bean's three new stores will bring approximately 300 new jobs to the Northeast. The company is currently accepting applications for full and part-time positions for all three retail locations. Interested applicants may apply online http://www.llbeancareers.com
About L.L.Bean, Inc.
L.L.Bean, Inc. is a leading multi-channel merchant of quality outdoor gear and apparel. Founded in 1912 by Leon Leonwood Bean, the company began as a one-room operation selling a single product, the Maine Hunting Shoe. While its business has grown substantially, the company remains committed to the same honest principles upon which it was built – a focus on the customer, continuous product improvement and innovation, respect for people, preservation of the natural environment and a 100% satisfaction guarantee. L.L.Bean products are rigorously tested, guaranteed to last and always shipped free. The 220,000 sq. ft. Flagship campus of stores in Freeport, Maine is open 24 hours a day, 365 days a year and welcomes more than three million visitors each year. L.L.Bean can be found worldwide on http://www.llbean.com. Join L.L.Bean on Facebook, Twitter and YouTube.
###