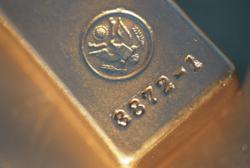 Stocks are a volatile place to allocate your dollars. Buying gold, silver, platinum and palladium provide a concrete investment. - Max Rodriguez, senior metals analyst, Lloyds Asset Management
West Palm Beach, Fla. (Vocus/PRWEB) March 16, 2011
Following a massive earthquake and tsunami which killed hundreds in Japan on March 11, gold bullion gained as stocks fell worldwide.
"Natural disasters of this magnitude augment economic instability. In poor economic times, investors find a safe haven with assets such as gold and silver," said Max Rodriguez, senior metals analyst at Lloyds Asset Management.
With uncertainty prevailing in the markets, Lloyds Asset Management recommends investing in gold, silver, platinum and palladium. The precious metals investment firm makes it easy to buy these rare metals, and offers a range of bullion, bars and coins.
In addition to the earthquake disaster in Japan, investors are closely monitoring escalating political events in North Africa and Saudi Arabia.
Gold's attractiveness as a safe haven could increase upon concerns of governmental protests gaining momentum in the Middle East, particularly if these tensions affect oil prices. Political unrest is a powerful incentive for investors to place their money into precious metals.
"The bottom line is, 'Where do you want your money if a natural disaster or political crisis occurs?' Stocks are a volatile place to allocate your dollars. Buying gold, silver, platinum and palladium provide a concrete investment. Of course, investors should be aware that adding precious metals to their portfolios poses some risk, but it's generally a safer path to financial security," Rodriguez advised.
For more information on how to invest in gold and other precious metals with Lloyds Asset Management, visit the investment firm's website at lloydsmetals.com, where you can request a free information kit to learn more about precious metals investing.
About Lloyds Asset Management
Lloyds Asset Management is a leading precious metals clearing firm and financing institution located in West Palm Beach, Fla., specializing in gold, silver, platinum and palladium. With a Lloyds Asset Management account, you can purchase precious metals for immediate personal delivery or arrange for convenient storage at an independent bank or depository. Lloyds offers options for financing and selling your precious metals and expert account representatives to fulfill your investing needs. To find out how to open an account, visit http://www.lloydsmetals.com/.
###