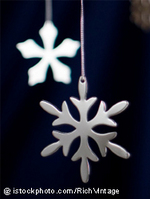 This large move in silver is coming very soon and there's no time like the present to thoroughly understand that precious metals are where the money is being made
West Palm Beach, FL (PRWEB) October 16, 2009
The history of precious metals stands but new historic strides are being made with gold and silver. With inflation still very low and prices predicted to soar, silver is making a quicker than anticipated run at the recent high of $21.34 per ounce in March, 2008, and some analysts are now predicting a new high of $23 by year's end.
Gold has not become the silent partner though, for those who want to stay focused on the precious metal most highly sought after. With an interest rate hike in Australia and geopolitical tension between Iran and Israel, gold jumped to an all time high of $1,062 per ounce, leaving an indisputable market to invest in.
This is the handwriting on the wall if you consider the performance of gold to be a precursor for what is ahead with silver, especially considering silver has historically outperformed gold. Those who have been taking a notice should consider silver the wise investment for the coming months to sharpen up a precious metals portfolio. Although economic hard times are continuing their persistent run on the majority of the world's industries, the market for precious metals is virtually insulated against recessionary damage.
As Lloyds Asset Management successfully predicted, silver has begun testing the $18 mark. This is the kind of predictability you can take to the bank with returns in multiples in as short a season as between now and Christmas. "This large move in silver is coming very soon and there's no time like the present to thoroughly understand that precious metals are where the money is being made," says James Burbage III, President of Lloyds Asset Management.
Even a rumor in British newspapers of Gulf Arab states in secret talks to abandon U.S. currency in the oil trade can cause a volatile swing upwards. Expect history to be made in precious metals, particularly silver, when most investors are still looking at stock with meager returns on investment. It isn't the first time that Lloyds Asset Management has predicted a proverbial explosion in silver. This time, it is a financial blizzard whose epic proportions may be like that which investors have never seen before.
"Silver has been the sleeping giant that's being awakened by a market ripe for precious metals investors who know how to take the necessary steps to secure their financial futures." The perceived value of silver has historically been overshadowed by the brilliance of gold, but this trend is taking a stellar turn in favor of silver as the price continues on a proverbial hell-bent mission. "We may see silver soar to the $23 mark and beyond before 2009 comes to a close," Burbage adds.
# # #