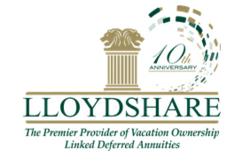 (PRWEB) April 09, 2013
In recent months, the number of caller identification scams has skyrocketed thanks to new mobile apps that have the ability to trick caller identification mechanisms. Caller identification, commonly called "Caller ID," allows an individual to know who is calling before they answer their telephone. A caller's number, and sometimes a name, is displayed on the phone's screen. Some phone and cable companies even offer equipment that allows people to see caller ID displayed on their TV or computer screens.
Lloydshare scam prevention team wants people to realize that Caller ID services are susceptible to fraud. Criminals have begun using a practice known as "caller ID spoofing," where they can falsify the telephone number and name displayed on the Caller ID information to disguise their identity. For example, identity thieves who are trying to gather personal information such as bank account numbers and social security numbers, will sometimes use caller ID spoofing to make it appear as though they are calling from a credit card company, a government agency, or a bank.
At Lloydshare, where customer security is a top priority, the scam prevention team advises individuals to not give out personal information in response to an unsolicited call. As mentioned, criminals can pose as representatives of credit card companies and banks in order to get people to distribute their personal information.
Also, if an individual gets an inquiry from a supposed agency that is seeking their personal information, do not provide it. Instead, hang up the telephone, and call the company back by manually entering in the telephone number, and not simply auto-dialing back. The FCC suggests that any suspicious activity to be reported to them by calling their hotline or filing a complaint on their website.
Since 2002, Lloydshare has pioneered the concept of offering vacation ownership linked deferred annuity based on the premise that no other product existed of its sort. Currently, Lloydshare's current portfolio of resorts includes nearly fifty vacation ownership properties within Mexico, the Caribbean, and Asia. That number is only continuing to grow.
Lloydshare's involvement in the vacation ownership industry is an aspect the company holds with pride. Their contacts within the industry afford them the opportunities to maintain strong relationships with the top leaders and innovators of the industry. They are an international member of the American Resort Development Association, as well as the Canadian Resort Development Association. Both memberships allow Lloydshare to be at the core of the vacation ownership industry, staying ahead of the latest trends and developments.
****
Lloydshare Limited Contact Information:
World Trade Centre 1st Piso
Calle 53, Marbella
Apartado Postal 0832-0755 WTC, Panamá
Republic of Panama
Tel. 507 205 1993
Fax. 507 205 1802
info(at)lloydshare(dot)com
http://www.lloydshare.com