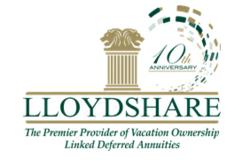 Scottsdale, Arizona (PRWEB) February 22, 2013
Lloydshare scam prevention team is warning individuals that over the past few days, Lloydshare Limited, a Panamanian-based a world-wide leader in offering long-term investment products to vacation membership owners, has received numerous calls from hostile consumers who claim to be receiving phone calls from one of the company's contact phone numbers. These people are often harassed for personal information by the scammers posing as companies, such as Lloydshare.
This sort of scam tactic is known as "Caller ID Spoofing". It is a practice in which the scammer is disguised as someone else by falsifying the number that appears on the recipient's caller identification display screen. For example, a scammer tricks a phone's display screen into displaying the number for Lloydshare, when in reality Lloydshare has nothing to do with the call, whatsoever.
Lloydshare Limited is in no way involved in such practices and the Lloydshare scam prevention team wishes to inform all consumers that Lloydshare Limited company representatives will only contact individuals in response to their contact request for more information from Lloydshare.
One of the identifying marks to these scams is when a company calls an individual and asks them for personal information, without the individual first reaching out to the company. If there is any doubt, the individual being asked for information should hang up on the caller, and call back an official number, not just simply redial the number which called them. From there they can talk to a company representative that will usually identify themselves by name, and can sort the matter out from there.
"According to the limited amount of information provided by consumers," explains the Lloydshare scam prevention team, "the heavily-accented caller claims to be offering a job opportunity with their company. The caller does leave a different call-back number from what is displayed on the Caller ID screen but, to date, no one has been able to clearly identify the complete call-back phone number."
Lloydshare Limited wishes to assure all consumers that it is not involved in such unsolicited phone calls and urges all those receiving such phone calls to contact the Federal Communications Commission at 1-888-225-5322 or by going to http://www.fcc.gov/complaints. By reporting these illegal activities, individuals are not only helping themselves, but everyone else, avoid financial disaster and future frustrations.
***
Lloydshare Limited Contact Information:
World Trade Centre 1st Piso
Calle 53, Marbella
Apartado Postal 0832-0755 WTC, Panamá
Republic of Panama
Tel. 507 205 1993
Fax. 507 205 1802
info(at)lloydshare(dot)com
http://www.lloydshare.com