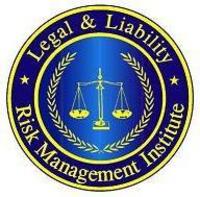 Indianapolis, IN (Vocus) February 5, 2010
Curt Varone, author and Division Manager of the Public Fire Protection Division at the National Fire Protection Association (NFPA), has announced plans to leave the NFPA on February 12, 2010 to become the Director of the Legal and Liability Risk Management Institute's (LLRMI) newly created Fire Service Division.
The creation of the Fire Service Division will allow LLRMI to provide risk management and litigation support to fire and emergency service organizations comparable to the services they have been providing to law enforcement since 1987.
ABOUT CURT VARONE: Varone has over 37 years of fire service experience, including twenty-nine years as a career firefighter in Providence, RI, retiring in 2008 as a deputy chief. He has been a practicing attorney for the past twenty-four years, and is the author of Legal Considerations for Fire and Emergency Services (2006), and Fire Officer's Legal Handbook (2007).
ABOUT LLRMI: LLRMI is a network of risk management professionals dedicated to enhancing professionalism and effectiveness while reducing liability risk through training, policy & procedure implementation, and legal support. LLRM Is a division of the Public Agency Training Council - the largest privately owned public safety training company in the United States.
###