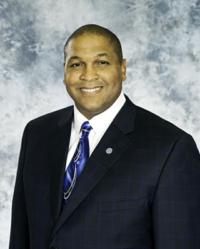 The DOL would be able to question even the most basic human resources activities that allow companies to create great places to work...
Austin, Texas (PRWEB) September 01, 2011
Oliver Bell, Inc. reports that the Office of Labor-Management Standards (OLMS) of the Department of Labor (DOL) is proposing revisions to the Form LM–10 Employer Report and Form LM–20 Agreements and Activities Report, required under section 203 of the LMRDA, 29 U.S.C. 433. These reports cover agreements or arrangements between employers and attorneys and consultants assisting companies with human resources issues. DOL proposes to revise its interpretation of the ''advice'' exemption to such reporting by severely limiting the employee relations activities eligible for the "advice'' exemption.
If these changes are approved, virtually every human resources consultant, labor relations consultant, public relations consultant and labor & employment attorney will have to report his/her routine client work and payments to the federal government. Employers will also have to report. Failure to report could result in punitive fines, imprisonment, and/or limitations on holding certain corporate leadership positions or participating in consulting practices.
Possible activities that would become reportable include consultant or attorney activity to assist employers and their workforce with (1) Communications, (2) Conflict Resolution, (3) Satisfaction & Alienation Surveys, (4) Human Resources & Labor Relations Policy, Strategy, & Training, (5) Union Avoidance, (6) Collective Bargaining Support, (7) Contract Administration Training, and more. If consultants or attorneys create employee relations materials such as letters, speeches, articles, surveys, video, intranet/internet materials, policies, etc., this work may also be reportable. The proposed changes will greatly expand those situations that require reporting and likely balloon the size of the DOL.
"This significant expansion of reporting requirements is regulatory overload. It will adversely impact large and small business, create compliance nightmares, and subject even the most mundane management actions to the daily scrutiny of the federal government. The DOL would be able to question even the most basic human resources activities that allow companies to create great places to work and subject company leadership to penalties 'for doing good' if they forget to report their 'good actions' to the government," says Oliver Bell, CEO of Oliver Bell, Inc.
Bell adds: "The fact that these activities, if not reported, would be a criminal offense is just preposterous. This is reporting authority that CEOs and CFOs cannot delegate. Employers have a lot of questions; they want to know what this will mean for them and how to make sure they keep their CEO and CFO out of prison."
The Texas Labor & Employee Relations Consortium (TLERC), a group founded by Bell, helps its employer members understand and address labor relations issues. "Our members want to know what these changes could mean for their company and why an issue of this magnitude has received only one-tenth of the comments that proposed changes to the National Labor Relations Board (NLRB) election procedures have received," says Bell. Bell contends that "employers have not understood the impact of the proposed LMRDA changes. Historically, employers have relied on their labor consultants or attorneys to advise them when to report. By changing and greatly expanding the types of reportable activity that are currently delivered by a wide range of providers, DOL is creating an entirely new risk category for employers and consultants. This is all in an apparent effort to help unions more easily organize employers."
There is an emphasis out of Washington, DC to impact the workplace via regulation because these polices would not be implemented by Congress. It is a regulatory agency congressional work-around.
Bell continues: "Just last week the National Labor Relations Board issued a final rule requiring most private-sector employers to post information essentially advertising that employees can join unions. This information is largely to the benefit of unions, not employees."
Now is the time for all employers and employees to stay focused. These regulatory changes could adversely impact any economic turnaround by burdening business and their employees with more regulatory uncertainty that will likely hinder investment rather than encourage it. This is the wrong direction for business, for employees, and for the country. Employers and employees should take the time to comment on the proposed changes to the LMRDA before it is too late.
Oliver Bell, Inc. is a labor relations consulting firm that provides pro-employee/pro-employer strategies for union and nonunion employers in the United States, Canada, Central America and the Caribbean. The firm's consultants work with clients to find the most effective approach to align organizational and stakeholder goals to enhance employee relations while reaching production, revenue, and safety targets.
The Texas Labor & Employee Relations Consortium is an invitation-only, professional networking forum of senior operations, labor relations, human resources leaders who have operations or affiliates in the state of Texas. The Consortium meets three times per year to discuss relevant activities and to review the latest in labor relations-impacting. Please visit us online or follow Bell on his blog at and on twitter @oliverjbell.
# # #