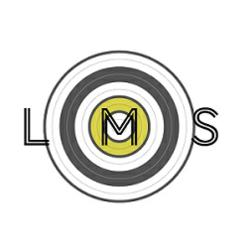 Customer retention is as important to us as acquisition rates. We have formulated a plan to ensure the quality of our sales and marketing services remain at a high standard right from day-one of our launch in Sydney
(PRWEB) February 14, 2013
LMS Thinking has already located premises in the city and will open its first Australian branch on 4th March, 2013.
The Sydney office will be overseen by Australian-native and company founder Tim Kennedy, who will relocate from New York to become managing partner of the office. Kennedy started in the sales and marketing industry in London over 11 years ago where his firm expanded throughout the UK before entering the New York market in June last year.
He will be joined by up to 6 business partners, an office manager and a direct marketing force of 10.
The move comes at a particularly interesting time when most businesses remain frugal with their business expenses and international marketing plans. "The economic conditions have not had an impact on our business model" explains Tim Kennedy. "We have seen demand for our outsourced direct marketing services increase year on year and we expect the Australian market to be fruitful. As a born-and-bred Australian I am very happy to be spearheading this expansion into my home country".
The LMS Thinking Sydney branch will boast over a decade of industry experience and specialization; the firm are focused on accelerating innovation and delivering high quality lead generation for their Australian portfolio of clients. The firm will launch their direct marketing services in the charity and insurance industries before expanding their portfolio later this year.
Learn More: http://www.lmsthinking.com/
LMS thinking are renowned for their consulting services and successful collaboration with clients to ensure tailored and personal marketing campaigns are delivered. The New York and UK offices report customer retention at 79% and Tim Kennedy expects the direct marketing campaigns implemented in Sydney will see this rise by a further 5% by June 2013.
'Customer retention is as important to us as acquisition rates. We have formulated a plan to ensure the quality of our sales and marketing services remain at a high standard right from day-one of our launch in Sydney' adds Tim Kennedy.
LMS Thinking has plans to grow even further and is formulating a strategy to enter the Melbourne and Perth markets within the next 12 months.
###