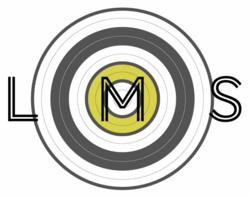 Philadelphia, PA (PRWEB) June 19, 2013
Entrepreneur and managing director, Tim Kennedy of outsourced sales and marketing firm LMS Thinking will travel to Philadelphia for the American Sales Awards Ceremony which is being held at the prestigious Kimmel Centre for the Performing Arts on Broad Street on June 29th 2013. The reception after the event will be hosted at the grand Kimmel Centre Plaza; it is one of the most engaging and civic centres in Philadelphia.
About LMS Thinking: http://www.lmsthinking.com
The American Sales Awards is one of the largest industry events in the sales and marketing field. Over 3000 people will attend the ceremony and will travel from all over the world to be there. Locations include the United States of America, Brazil, Spain, Portugal, Italy and the United Kingdom. The event itself is centred on the spirit of entrepreneurship. Outsourced sales and marketing is an industry where start up businesses have increased drastically in the last 8 to 10 years.
Awards are given in categories such as: Top Sales Performance 2012/2013, Business of the Year, Come-back Business of the Year and Start-up Company of the Year. Managing director Tim Kennedy at LMS Thinking will be presenting the award for Highest Turnover in the field of Outsourced Sales 2012/2013. Entrepreneur Tim Kennedy is a renowned and respected leader in the outsourced sales industry and is often asked to speak, attend and present awards at industry conferences and events all over the world. In the past he has travelled to similar events to speak or host conferences in various parts of America including Colorado, Atlantic City, New Orleans as well as England, Australia, Japan and South Africa.
Outsourced direct sales and marketing firm LMS Thinking is an international brand with offices in three of the largest and most competitive markets in the world; London, New York and Sydney, the latter being the firm's most recent move earlier this year. LMS Thinking aims to continually improve all aspects of their outsourced operations within the sales and marketing industry, as well as have plans to expand to Singapore in 2014.