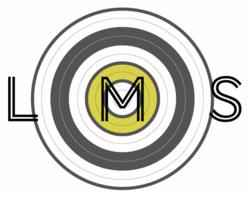 Every other Wednesday is now spent at the beach or doing something fun.
Sydney, Australia (PRWEB) June 06, 2013
Entrepreneur and managing director of LMS Thinking, Tim Kennedy, promotes the importance of a work – life balance. The benefits, such as increased productivity and hence business growth, are more and more recognised by well known companies.
About LMS Thinking: http://www.lmsthinking.com
Research shows that 61% of women and 47% of men in Australia are often or almost always rushed or pressed for time, making it hard to balance work with family life. For this study, 2,800 people were questioned by the Australian Work and Life Index (smh.com.au). LMS Thinking's managing director Tim Kennedy explains that people who are happy with their work – life balance are more productive and motivated, which leads to more satisfied customers and increases business growth. Tim Kennedy says: "When I founded LMS Thinking in 2007, I created a company that I wanted to work for. Otherwise, what's the point of running your own business?" LMS Thinking promotes the importance of a healthy work – life balance and has started making some changes to the typical day-to-day work routine.
While opening their third branch in Sydney, Australia, LMS Thinking have rolled out a new campaign to encourage people to have a healthy work – life balance. "The results are incredible," says managing director Tim Kennedy. "Just eight weeks after our new campaign was initiated, productivity has improved by 7%." Every second Wednesday afternoon is set aside for the company to spend entertaining contract workers and suppliers. Tim Kennedy explains: "I wanted to show how spending time outside of the business can improve productivity. Every other Wednesday is now spent at the beach or doing something fun." LMS Thinking invites sales contractors and their suppliers to hang out. "This gives us a great opportunity to show we are human and like to do normal things outside of the business environment," continues Tim Kennedy.
LMS Thinking is an outsourced sales and marketing company. The international firm attributes its success in the UK, US and Australian markets. Due to LMS Thinking's strong corporate culture, the company has increased profits by 14% in the first quarter of 2013 and expects to maintain this growth throughout the rest of the year. Tim Kennedy is certain that the Wednesday get-togethers will help exceed the company's goals. LMS Thinking is adamant their new work – life balance policy has helped build stronger relationships within the business as well as with suppliers. Managing director Tim Kennedy has clearly proven his point by creating a company people love.