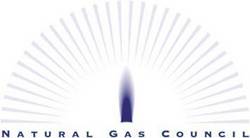 The sponsors of S. 3056 would take us back to the days of the Articles of Confederation, which could lead to states enacting conflicting regulations that thwart interstate and foreign commerce, said CLNG President, Bill Cooper
Washington, D.C. (PRWEB) March 3, 2010
The members of the Natural Gas Council (NGC), representing all sectors of the natural gas industry from producers, to pipelines, to utilities and consumers, today expressed their opposition to S. 3056, legislation that would repeal provisions of the Energy Policy Act of 2005 that deal with the approval and siting of Liquefied Natural Gas (LNG) terminals. The Natural Gas Council's members said the proposed legislation would strip the Federal Energy Regulatory Commission (FERC) of its existing authority to review, approve and site those natural gas facilities engaged in interstate and foreign commerce.
"Consistent with the Commerce Clause of the U.S. Constitution, and with years of precedent, section 311 of the Energy Policy Act clarified that the federal government should have the final say on the approval and siting of natural gas facilities engaged in interstate and foreign commerce. The states continue to have a role in the permitting of LNG facilities, through such statutes as the Coastal Zone Management Act, the Clean Air Act and the Clean Water Act, and they have the authority to block a specific LNG facility under existing law. Overall approval and siting of these facilities, on the other hand, should remain the exclusive authority of the federal government" said R. Skip Horvath, president and CEO of the Natural Gas Supply Association (NGSA).
State-by-state determinations of these national energy policy questions could lead to dysfunctional outcomes. "The sponsors of S. 3056 would take us back to the days of the Articles of Confederation, which could lead to states enacting conflicting regulations that thwart interstate and foreign commerce, to the detriment of our economy," stated Center for Liquefied Natural Gas (CLNG) president Bill Cooper. "That formula didn't work in the eighteenth century, and it sure won't work in the twenty-first century. The nation needs new energy infrastructure to remain globally competitive."
Donald F. Santa, Jr., president of the Interstate Natural Gas Association of America (INGAA), said "Natural gas infrastructure of national importance needs a national focus when it comes to approval, siting and regulation. The balkanization of the natural gas industry is a terrible idea. The United States has developed an open, competitive and market-responsive natural gas industry over the last 70 years, in large part because of a regulatory environment that stresses the national public interest. We shouldn't turn away from a policy that has served the nation so well."
# # #