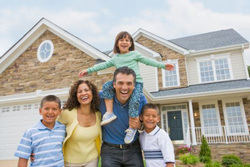 Hollywood, FL (PRWEB) February 12, 2009
Modification.org has recently launched to help troubled borrowers by using a professional team of expert attorneys to negotiate with the lenders on the homeowners behalf. In many cases the distresses borrower's interest rate is reduced, the monthly payment amount is reset to something that fits the family's budget and in some cases the principal balance (or the total amount owed) is even reduced. The Loan Modification techniques used by the Loan Modification Experts at Modification.org allow families that would be in danger of losing their homes to bank avoid foreclosure and resume life as usual.
Today, Modification.org announced that they will be offering a new Education Professional and Student Discount. With this exclusive discount, homeowners employed by an educational facility or any current student that owns a home will receive a 25% discount on the already low Loan Modification rates. This discount is an effort by the management at Modification.org to thank all of the dedicated professors, teachers and everyone behind the scenes that work so hard to educate this great country and those who are in school working to better themselves during this difficult economic time. It is a realistic possibility for many homeowners to save thousands with Loan Modification allowing them to divert these funds to furthering education and helping build a strong future for all American Families.
Todd Moss, Vice President of Modification.org states "With many Americans struggling right now, its critical that businesses step up to the plate and assist the teachers and educators of our country. We at Modification.org feel that it's essential that we reach out to this segment of the population that have helped so many of us and yet are faced with so many financial challenges. Our teachers and educators have done so much for so many, that I want to personally extend our services to help them in this time of need."
At Modification.org there is up to date information for anyone that wants to find out more about Mortgage Loan Modification and they offer a Free Help Line where anyone can call toll free to discuss their options and see if a Loan Modification can help drastically save on monthly mortgage payments and even Stop Foreclosure.
Click to find out more about the Loan Modification Education Discount or call 1-888-826-3193 to have any of your Loan Modification questions answered for free.
###