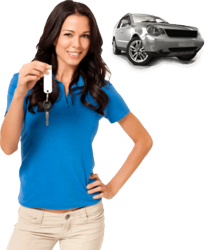 Valley Auto Loans is the #1 provider of national and local auto loans.
Greenville, SC (PRWEB) February 13, 2013
Popular auto loan service platform Valley Auto Loans have just posted one more useful article in their official blog. This detailed article explains why car loan modification is not a recommendable solution for people who are not able to adhere to the payment schedule. Valley Auto Loans is a reputed auto loan service provider that has been offering top class service to consumers without perfect credit for many years. The official blog of the company regularly posts informative articles sharing tips relating to the finance market.
Different companies propose lucrative car loan modification offers to attract bad credit consumers struggling with their monthly payments. However, in reality, it has been observed in many instances that such offers have landed consumers in further trouble. The article provides several examples where the risk of repossession increased several times just by following the instructions of the loan modification company. According to FTC, the best alternative for any such consumer would be to contact the lender and make an alternative payment plan. To read the entire post, please visit http://valleyautoloan.com/how-to-deal-with-car-loan-modification/.
Valley Auto Loans has been making news in the finance market since the recent introduction of their new approval system. This system targets 100% approval for all auto loan applicants within just one minute. Since the launch of this system, thousands of bad credit applicants have qualified for attractive auto loan deals.
Apply and qualify for the best auto loan deals by visiting https://valleyautoloan.com/apply-now2/.
About Valley Auto Loans
Valley Auto Loans is the #1 provider of national, local and new auto loans. Our approval process is fast! We understand that it can be embarrassing and frustrating to not be able to qualify for a car loan or student auto loan that would enable you to purchase the proper vehicle for you or your family. The approval process starts with the car lender. We provide people with the best auto lender network. Get approved for an auto loan fast! Drive your dream car.