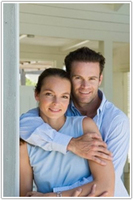 Hollywood, FL (PRWEB) February 2, 2009
A group of Attorney backed Loan Modification Experts recently went live with a new website to aid nationwide homeowners that are in danger of ruining their credit with late mortgage payments and losing their homes to foreclosure.
With the current state of the US economy, more and more Americans are finding themselves unable to afford their monthly mortgage payments...whether it be due to cut backs on hours, job loss, unaffordable adjustable rate mortgages or just being over extended with credit card debt and living expenses.
This is an especially difficult position to be in when the housing market declines and so many homeowners across the country owe more that their house is even worth. Foreclosures are approaching all time highs and many homeowners are looking for options to save their home and protect their families.
In a effort to help and give hope during this nationwide epidemic a new web site called Modification.org has recently been launched. Loan Modification can be the answer to many of the common problems that distressed homeowners are currently facing. A loan modification is not a refinance, it is a change in the terms of the current mortgage that makes it more affordable for the homeowner and allows them to avoid foreclosure.
In many cases, the interest rate is reduced, the monthly payment amount is re-set to a realistic payment that fits the family's budget and in some cases the principal balance (or the total amount owed) is even reduced allowing many families that would be in danger of losing their homes to the bank to resume life as usual.
Todd Moss, Vice President of Modification.org states, "It's critical that the consumer understands that this is a specialized process, which may requires legal guidance from experts in the field of loss mitigation. Although it is possible to do on your own, unless you are in expert in finance, loss mitigation and real estate; you most certainly would be better served having a seasoned professional on your side to protect your rights and negotiate the best loan modification possible."
At http://www.Modification.org there is up to date information for anyone that wants to find out more about Loan Modification and they offer a Free Help Line where anyone can call toll free to discuss their options and see if a loan modification can help drastically save on monthly mortgage payments and even stop foreclosure. There is no obligation for a homeowner to find out about their Mortgage Modification options and Modification.org even offers a 100% satisfaction guarantee.
As Loan Modification becomes a more and more popular method for Americans regain control of their finances and insure the safety and security of their families, we expect Modification.org to be a major resource for helping borrowers obtain a Mortgage Loan Modification and remaining in their homes.
# # #