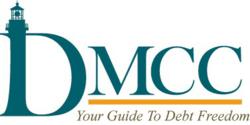 Our job is to supply the homeowner with the knowledge so they can make an informed decision
Deerfield Beach, FL (PRWEB) September 22, 2011
Debt Management Credit Counseling Corp. (dmcconline.org), a nonprofit charitable organization ("DMCC"), announced today that as part of its new Foreclosure Prevention Program it is providing qualified homeowners free loan modification services. Under this program, DMCC will prepare and submit loan modifications for homeowners free of charge if an initial assessment indicates that they qualify for a loan modification through the Home Affordable Modification Program (HAMP) or the Home Affordable Refinance Program (HARP), and it is a recommended solution for the homeowner to avoid foreclosure. DMCC housing counselors will analyze information provided by the homeowner and provide them a written action plan with recommended solutions to avoid foreclosure based on their personal situation and goals. It is essential that any homeowner who faces such decisions understands all their available options and seeks a solution from a HUD Approved Housing Counseling Agency such as DMCC.
Apart from those who knowingly take part in mortgage fraud, most homeowners face sudden extenuating circumstances that force them to stop making their mortgage payments; some of these reasons may be job loss, an illness, a death in the family or even an adjustable rate that has gotten too expensive. DMCC housing counselors can help these consumers avoid foreclosure by providing education and guidance about their available options, making this already overwhelming situation much more manageable. "We discuss everything from loan modifications and short sales to programs that are currently offered by the government. Our job is to supply the homeowner with the knowledge so they can make an informed decision" said Stephen Lichtenberger, Operations Manager for DMCC. "We create an up to date budget with homeowners, as we believe this is a vital step in the process to help prevent the future risk of losing their home by maximizing their finances."
DMCC housing counselors will review available options with the homeowner and recommend the solution that best meets their financial situation. Possible solutions to prevent foreclosure include refinancing, repayment plans, forbearance agreements, loan modifications, short sales, and reverse mortgages. If a loan modification through the Home Affordable Modification Program (HAMP) or the Home Affordable Refinance Program (HARP) is a viable and desired solution for homeowner, DMCC will prepare and submit the required modification documents to the homeowner's mortgage lender. DMCC provides this service free of charge, along with personal budget counseling and other financial education, as part of their charitable mission. Debt management plans to assist consumers with the repayment of credit card accounts are also available. Lower credit card payments obtainable through debt management plans, combined with budgeting, is an option that may provide sufficient relief for homeowners to enable them to afford their monthly mortgage payment.
In order for homeowners to maximize the options available to them to prevent foreclosure, it is imperative that they seek assistance as soon as they know they will not be able to meet their mortgage payments. Once a mortgage lender commences foreclosure proceedings, many options cease to be available. Homeowners wishing to take advantage of this free service should contact DMCC at 866-618-3328 Monday through Thursday 9:00am to 5:00pm ET or Friday 9:00am to 3:00pm ET and ask to speak with a housing counselor.
About Debt Management Credit Counseling Corp.
DMCC is a nonprofit 501(c)(3) public charity committed to educating consumers on financial issues and providing personal assistance to consumers overextended with debt. Education is provided free of charge to consumers via seminars, workshops, a proprietary financial literacy program, and a vast array of online and printed materials. Free personal counseling is provided to consumers to identify the best options for the repayment of their debt. Consumers interested in speaking with a DMCC certified credit counselor may call (866) 618-3328 or request help at dmcconline.org. DMCC is a HUD Approved Housing Counseling Agency, is approved by the U.S. Trustee to provide bankruptcy counseling and education, and has an A+ rating with the Better Business Bureau.
###