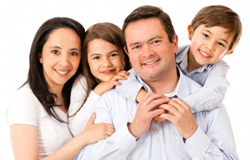 Many people are receiving small monthly payments, but don't realize that it can be translated into a type of virtual credit line
Chicago, IL (PRWEB) April 14, 2015
Private equity firm DICARO & ASSOCIATES announces the ability to grant loans secured by all different types of secured receivables. Secured receivables include, but are not limited to, mortgages, trust deeds, land contracts, contract-for-deeds, installment sales agreements, and business notes as long as they are secured by a physical asset.
Many people and businesses don't have the ability to borrow money, but they do own assets that they can borrow against. These are the cases that may be of interest to DICARO & ASSOCIATES.
If someone is receiving payments from something they sold, then they are an ideal candidate to access the equity that is locked into that payment stream up to 50% of the unpaid principal balance.
"Many people are receiving small monthly payments, but don't realize that it can be translated into a type of virtual credit line that they can tap into at any moment", exclaims Nicholas di Caro, Senior Investment Partner of DICARO & ASSOCIATES, LLC.
Nicholas di Caro is the Founder and Senior Investment Partner of DICARO & ASSOCIATES, LLC. Based out of their Chicago, Illinois location, they buy, sell, hold, and service privately held mortgage notes, trust deeds, land contracts, and installment sales agreements in all 50 states. They are actively buying performing loans secured by single family residences, mobile homes with land, and commercial properties. They have the ability to buy and sell notes that other companies have denied, in addition to providing creative purchase options that are new to the industry. Additionally, they are a boutique loan servicer willing to accommodate unique requests. They specialize in servicing mortgages and loans from $150,000 and above. Learn more at http://www.nicholasdicaro.com