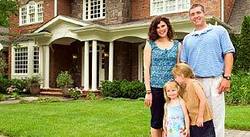 Simply stated, a loan modification needs changes significant-enough to enable homeowners to maintain their payments.
Carlsbad, CA (PRWEB) January 29, 2009
Recent reports from the Office of the Comptroller of the Currency show that nearly 55% of all Loan Modifications completed in 2008 were at least 30 days delinquent within six months. Immediate responses to these statistics cast a negative shadow on the accomplishments of loan modifications. Seeing a significant reduction in foreclosures, Mortgage Recovery suggests a closer look at loan modification statistics; while offering expert advice in gaining higher loan modification success rates.
According to data compiled from California's county records in 2008, foreclosed on a total of 241,093 properties, with combined loan value of $103.9 Billion (averaging $464,270 each.) The average California home is selling at $283,624, which translates to lenders realizing a 38.9% loss through each foreclosure ($43.5 Billion in total losses). Now, if 45% of these foreclosures were prevented with loan modifications, lenders could have saved over $19.5 Billion in California alone.
The fact is, Loan Modifications are proving themselves the most equitable option available to all. While initial results have been conflicting, statistics show growing success, allowing more Americans to keep their homes.
Here are five reasons loan modifications haven't had a higher success rate:
1. With many Loan Modifications, loan balances go up.
Because many lenders add unpaid interest and fees to balances, homeowners often walk away with more debt than they started with. A study by Alan White, an assistant professor of law at Valparaiso University, found an average of $10,800 was added to mortgages after a loan modification.
2. Loan Modifications resulting in higher payments don't solve the problem.
It should come as no surprise that with few lenders reducing interest rates or principal -- and most tacking on fees to the loan balance -- nearly half of loan modifications (45%) resulted in increased monthly payments, while 20% left payments the same according to White's study. "When you provide a modification that doesn't actually reduce one's payment, what do you think the odds are that they'll re-default?" asks Austin King, national director of ACORN Financial Justice Center, a New Orleans-based consumer group.
3. Even after a Loan Modification, many homeowners still owe more than the home value.
Borrowers who owe more on their homes than they are worth have little incentive to stay. "I'm a big advocate of the FDIC's plan; using principal forbearance, because when people are upside-down by hundreds of thousands and can't make their payments, they may walk away," says Jonathan Bellomo, VP of Operations of Mortgage Recovery, a Carlsbad, CA based firm. "Simply stated, a loan modification needs changes significant-enough to enable homeowners to maintain their payments."
4. Homeowners accept unaffordable terms.
Desperate to keep their homes, many homeowners accept loan modification offers they can't afford, unaware of other options, according to Bellomo. "If you get a modification that you can't afford, counter that offer."
5. Navigating the system is difficult.
Most homeowners who attempt to deal directly with banks have neither the time or experience to negotiate on their own behalf. Customer service reps, the people homeowners often get on the phone, aren't authorized to modify a loan. Getting past these reps and to the right people can be timely, hours on the phone; hours most working Americans can't afford to waste.
So what are troubled homeowners needing a loan modification to do? If you are not a trained expert, you should consult with a professional. Choose a reputable firm that will fight for a viable loan modification. With all the scam-artists and under-qualified firms making problems worse, finding the right firm may also be a daunting task.
Here are a few tips on finding the right Loan Modification Firm:

Only use a law firm -- Banks are much more responsive to lawyers during negotiations and they know they can't get away with masking a 'Payment Arrangement' as a Loan Modification. You also want a company that's held to the highest of standards set forth by the State BAR.
Make sure the firm has a comprehensive MONEY-BACK GUARANTEE -- if you don't get a Loan Modification or beneficial alternative, you shouldn't have to pay. Period.
Beware of the Warnings -- Many homeowners are being warned to stay away from fee-based loan modification services, but in some cases the 'free-bees' do not have needed resources. "Many of our clients claim the free service wasted months and even drove them closer to foreclosure, simply due to lack of experience and no creative freedom. Mortgage Recovery explores every option and if that isn't good enough, we'll invent the solution," comments Michael Duff of MortgageRecovery.com.
The most cost-effective and comprehensive plan put together so far was proposed by Sheila Bair, Chairman of the FDIC. Her plan seeks direct assistance to homeowners, rather than directly bailing out banks. "We're attacking it at the (financial) institution level as opposed to the borrower level, and it's the borrowers defaulting. That is what's causing the distress at the institution level, so why not tackle the borrower problem?" she said in an interview to the Wall Street Journal.
As more lenders adopt the FDIC's strategies and guidelines with a case-by-case approach, American Taxpayers will start to see the scales tip in the right direction. We have a long road ahead of us to get this country's financial system back on track, but the right path to take is becoming quite clear.
About Mortgage Recovery:
Mortgage Recovery is a Loss Mitigation and Loan Modification Company with extensive Banking and Real Estate experience; services provided by the Law Offices of Michael Duff. Located in Carlsbad, CA, Mortgage Recovery is the new leader, helping thousands stop foreclosure nationwide. Se habla español.
Contact:
Jon Tresko, Marketing
888-567-Modify
Jon (at) mortgagerecovery (dot) com
http://www.mortgagerecovery.com
# # #