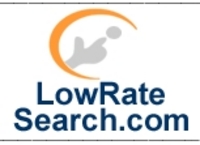 Wilmington, DE (PRWEB) February 28, 2008
The need for one place to find low rates on different products has finally been filled. LowRateSearch.com, a website dedicated to helping consumers find low rates on loans, insurance, and travel, is very pleased to announce the launch of their new website and the addition of their blog where you can find low loan rates, affordable insurance, and travel deals. Adding the blog provides an innovative way for consumers to take advantage of posts containing money saving information, last minute deals, promotions, and limited-time offers that are frequently emailed to the company for sharing. New options on the website include mortgage loan refinancing, affordable cruise deals, specialty lending, identity monitoring, and traveler's insurance. Both the site and the blog are very well organized, so visitors can navigate them easily.
Founded in 2003, LowRateSearch.com was developed by, and for, the average consumer with a mission to help people save money. Its network was built one offering at a time, starting with life insurance, as a personal or family need would arise. Founder Ken S. says, "I could not locate a website that offered consumers help finding low rates on loans, insurance, and travel products alike. There were sites that could help you find one type of loan or another, others that helped you find one type of insurance or another, and still different ones that could help book travel arrangements, but there was nothing I could find that would allow one-stop-shopping for all things that consumers wanted to find a low rate on. To this day, if you search for 'low rates' in popular search engines, the leading results only point to websites offering loan products. What about consumers desiring low rates on flights, cruises, rental cars, or hotel rooms? How about people who want affordable health insurance, life insurance, auto insurance, dental plans, or traveler's insurance rates? I thought there needed to be a website that addressed loans as well as other consumers' needs too. So, I started developing one."
Ken takes pride in the effort that is put into developing and maintaining the website and blog. "There are reputable companies out there whose websites claim they offer 'the lowest rates on the internet' or the 'best rates guaranteed'. Our job is to seek them out and post their links so consumers can take advantage. Armed with 'lowest' and 'best rate' guarantees, consumers have the right to make these companies fulfill those promises, and in that, they save money. It is also important to note that although there are companies that offer to pay us to list their links on our website, if they do not offer competitively low or discounted rates on their products, their offers are rejected. Our allegiance is to the consumer, not the dollar."
With travel offers that range from flights, cruise deals, rental cars and vacations, to discount hotel rates; loan offers that range from mortgage loans, refinance loans, and debt consolidation loans to personal and payday loans; and insurance offers from life, health, auto, and dental insurance to long term care, the website is a constant work in progress. New elements and options continue to be added as needs arise and deals are found, keeping the offerings current. The consumer is, and will always be, the driving force behind LowRateSearch.com.
Ken S. has been named an EzineArticle.com expert author for articles written about findings while researching low loan, insurance, and travel rates. For more information, visit the website at http://www.LowRateSearch.com or leave a comment at http://blog.lowratesearch.com.
Media Contact:
Public Relations Department
LowRateSearch.com
(302) 351-5699
info@lowratesearch.com
###