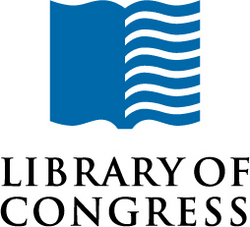 The Little Engine That Could
Washington, DC (Vocus) June 24, 2010
The lyrics of a rapper whose message transcended conflict to embrace love, the 1970 song that immortalized a country legend, and battle sounds from World War II are among the aural treasures that have been selected for preservation by the Library of Congress. Today, Librarian of Congress James H. Billington named the 25 new additions to the eighth annual National Recording Registry of the Library of Congress, which will ensure that these cultural, artistic and historical recordings are always available to the American public.
Under the terms of the National Recording Preservation Act of 2000, the Librarian, with advice from the Library's National Recording Preservation Board (NRPB), is tasked with selecting 25 recordings that are "culturally, historically, or aesthetically significant" and are at least 10 years old. The selections for the 2009 registry bring the total number of recordings to 300.
"It is time to once again celebrate the nation's rich sonic history and the importance of sound recordings in our lives," said Billington. "This latest list of selections showcases the diverse beauty, humanity and artistry found in the American soundscape. The Library's Packard Campus for Audio Visual Conservation will partner with many individuals and organizations to preserve and sustain these significant examples of our creative spirit so that they can inform and enrich the lives of modern and future generations."
The list of recordings named to the registry features a diverse selection of spoken word and musical recordings that span the years 1913-1995. They cover a wide range of sounds and music, attesting to the vast imagination and creativity flowing through the cultural stream of the nation's aural heritage. Selections cross musical types ranging from klezmer to blues, pop and rap, but also include comedy, radio broadcasts, field recordings, Broadway cast recordings and lab experiments.
Among the selections are hip-hop icon Tupac Shakur, who paid homage to mothers struggling to survive in "Dear Mama"; Loretta Lynn's biographical hit, "Coal Miner's Daughter"; Bill Cosby's second album, "I Started Out As a Child," of short vignettes drawn mainly from his childhood; the 1923 recording, "Canal Street Blues," by King Oliver's Creole Jazz Band that epitomizes the New Orleans sound; the last sessions by the 1961 lineup of the Bill Evans Trio and possibly the greatest live recordings in the history of jazz; and the Marine Corps Combat Field Recording Collection of the second battle of Guam, which vividly documents rare battle sounds and personal accounts by troops before, during and after the battle.
Additions to the registry also feature notable performances by Little Richard, Willie Nelson, The Band, The Staple Singers, Eddie Palmieri, Ethel Merman and Patti Smith.
Nominations were gathered from online submissions from the public and from the NRPB, which comprises leaders in the fields of music, recorded sound and preservation. The Library is currently accepting nominations for the next registry at the NRPB website (http://www.loc.gov/nrpb/).
As part of its congressional mandate, the Library is identifying and preserving the best existing versions of the recordings on the registry. These recordings will be housed in the Packard Campus for Audio Visual Conservation in Culpeper, Va., a state-of-the-art facility that was made possible through the generosity of David Woodley Packard and the Packard Humanities Institute, with benefaction from the U.S. Congress. The Library's Motion Picture, Broadcasting and Recorded Sound Division's collections include more than 6 million items, including nearly 3 million sound recordings.
Founded in 1800, the Library of Congress is the nation's oldest federal cultural institution. The Library seeks to spark imagination and creativity and to further human understanding and wisdom by providing access to knowledge through its magnificent collections, programs and exhibitions. Many of the Library's rich resources can be accessed through its website at http://www.loc.gov and via interactive exhibitions on a personalized website at myLOC.gov.
2009 National Recording Registry (Listing in Chronological Order)
1. "Fon der Choope" (From the Wedding), Abe Elenkrig's Yidishe Orchestra (1913)
2. "Canal Street Blues," King Oliver's Creole Jazz Band (1923)
3. "Tristan und Isolde," Metropolitan Opera, featuring Kirsten Flagstad and Lauritz Melchior, NBC Broadcast of March 9, 1935
4. "When You Wish Upon a Star," Cliff Edwards (recorded, 1938; released, 1940)
5. "America's Town Meeting of the Air: Should Our Ships Convoy Materials to England?" (May 8, 1941)
6. The Library of Congress Marine Corps Combat Field Recording Collection, Second Battle of Guam (July 20 - August 11, 1944)
7. "Evangeline Special" and "Love Bridge Waltz," Iry LeJeune (1948)
8. "The Little Engine That Could," narrated by Paul Wing (1949)
9. Leon Metcalf Collection of recordings of the First People of Western Washington State (1950-1954)
10. "Tutti Frutti," Little Richard (1955)
11. "Smokestack Lightning," Howlin' Wolf (1956)
12. "Gypsy," original cast recording (1959)
13. The Complete Village Vanguard Recordings, Bill Evans Trio (June 25, 1961)
14. "Daisy Bell (Bicycle Built for Two)," Max Mathews (1961)
15. "I Started Out As a Child," Bill Cosby (1964)
16. "Azucar Pa Ti," Eddie Palmieri (1965)
17. "Today!," Mississippi John Hurt (1966))
18. "Silver Apples of the Moon," Morton Subotnick (1967)
19. "Soul Folk in Action," The Staple Singers (1968)
20. "The Band," The Band (1969)
21. "Coal Miner's Daughter," Loretta Lynn (1970)
22. "Red Headed Stranger," Willie Nelson (1975)
23. "Horses," Patti Smith (1975)
24. "Radio Free Europe" R.E.M. (1981))
25. "Dear Mama," Tupac Shakur (1995)
PR 10-116
6/23/10
ISSN 0731-3527
Press contact: Sheryl Cannady (202) 707-6456
Public contact: Stephen Leggett (202) 707-5912
To Media: High-resolution images and audio clips are available for a limited time at http://www.loc.gov/pressroom/.
###